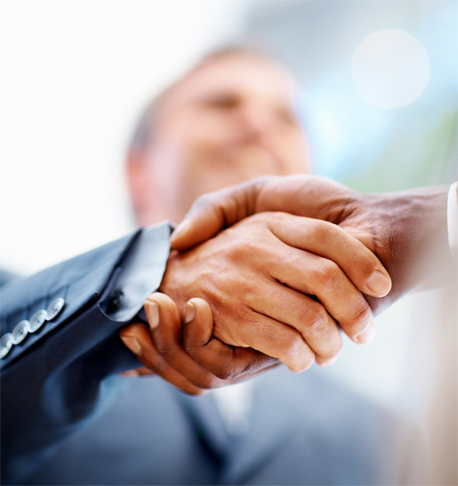 Creativity is inborn, not something that one can learn. An advertising agency can be best rated through its clients and the talent is totally ineffective without appropriate challenges in terms of design and innovation. To achieve a good platform and target audience that appreciates creativity is as necessary for an agency as to survive in the corporate scenario. CREATIVE INC.s story hence is not of survival but of success.
CREATIVE INC.s ever-increasing list of top-rung clients in India and overseas range from Healthcare, Education, Retail, FMCGs, Nutraceuticals, Government organisations, Public Sector initiatives, Television channels, Cosmetics brands and various B2B organisations across manufacturing, chemicals, automotive and more. They encourage us to come up with innovative designs and ideas.Various challenging requirements like product/service launch, product repositioning, audience attraction and retention, market capturing, market penetration, etc. have been handled and desired results have been achieved.
No two projects are ever the same. Although the end solution may be very similar, each client brings with them a unique set of goals and challenges. Ultimately, the final solution is determined by the marketing strategy and technical complexity required to meet desired objectives.
CREATIVE INC.'s clients are all market leaders of their respective industries and believe in our capabilities. That is one of the reasons why these names have entrusted CREATIVE INC. to be their branding organisation for years.
Apollo Hospitals
Bourn Hall
Nova Speciality Hospitals
Nova Orthopaedic & Spine Hospital
Nova IVI Fertility
IVI Middle East
Healthcare at Home
Dharamshila Cancer Hospital
Oriflame Natural Cosmetics
Su-Kam
Schneider Electric
Fritolays
Sidron Ceramica
Handprint
Cucine Lube
Cinnamon
TAU Ceramica
HomeMade Biscuits
Taj Mahal Basmati Rice
Delhi Tourism
DSIIDC
Ministry of Tourism
INDEX TB
Kandala Port Trust
Tribal Department (Govt. of Gujarat)
Govt. of Karnataka
SEBI
GuruQ
DLF Ridge Valley School
Centum Learning
Berkeley Health Edu
Department of Education (Delhi Govt.)
Department of Training & Technical Education
Kendriya Vidalaya Sangathan
NIIT
WLCI
Globsyn B School
Discovery Channel
Animal Planet
Star News
Radio Mirchi
Star Majha
Amtek
KHD Humbolt
HPL Additives
Forace Polymers
Azure Power
Kodak
Sapa Solar
Moser Baer
Aon
McKinsey
Boston Consulting
Zinnov Consulting
Booz Allen
Nasscom
FICCI
CII