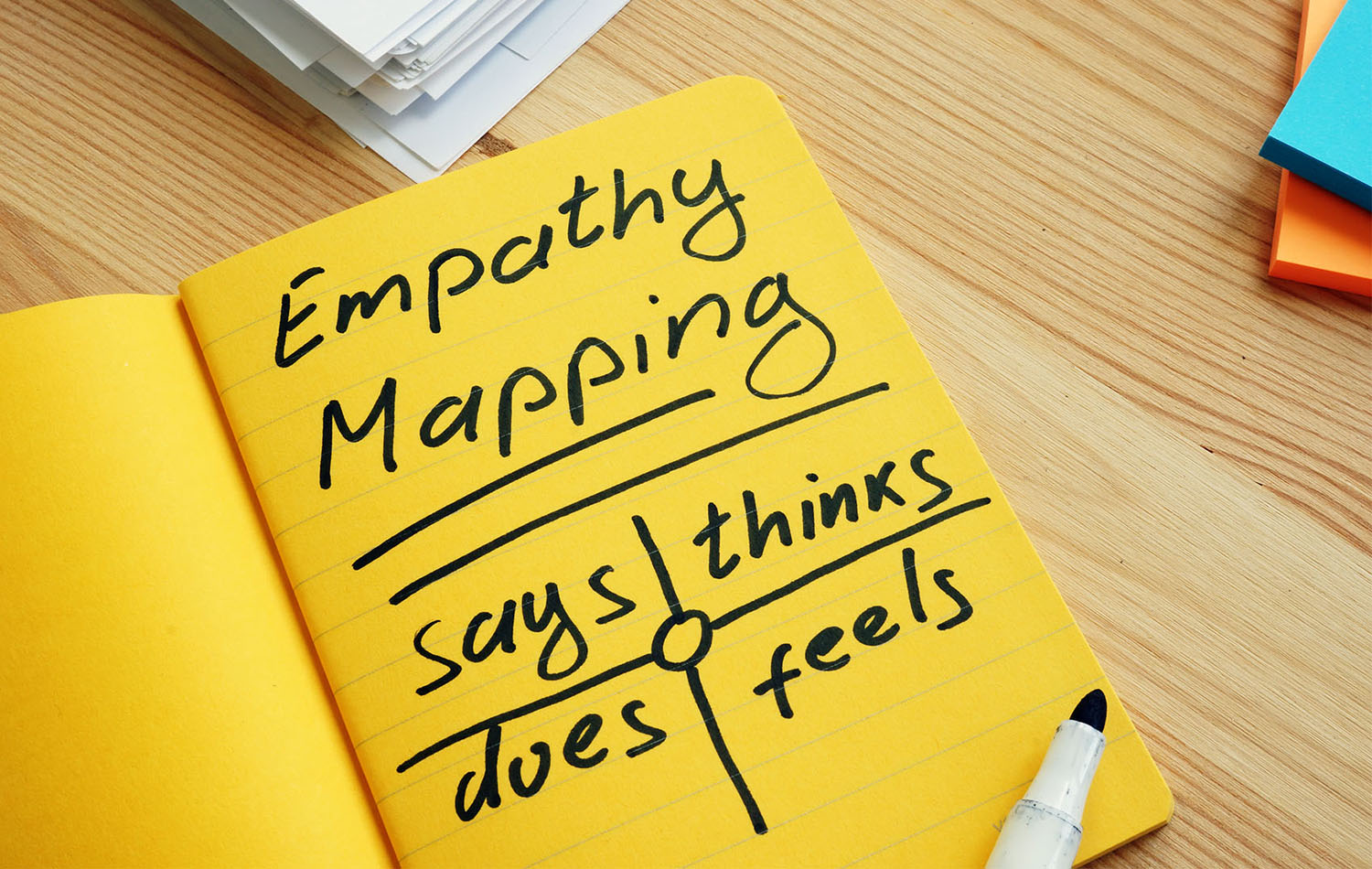 Empathetic marketing is all about putting yourself in your customer's shoes and connecting with them. You will get to know your audience's pain points, desires and other relevant concerns. It will help you to build trust and win the loyalty tag from your customers. So, you need to get inside your customers' minds & understand their requirements. What will you need for it? Emotions… you will need a lot of it! Why? Because these emotions drive your consumers to connect with you.
Here are four ways you can incorporate empathy in your digital marketing strategy:\
Understand your audience and their needs: A good digital marketing strategy focuses on understanding your target audience and their needs. For this, branding and marketing agencies first try to understand your customer base and examine their problems. Is this not empathy? Definitely, it is!
Customers should be your only priority: For incorporating empathy in your digital marketing strategy, you need to be a good listener and communicate with your audience often. Another way to make your customers a priority is by providing value propositions that fulfill their needs. Marketing is not just about selling products but it is about fulfilling your customer's needs.
Communicate with your audience effectively: Empathetic communication is what will help your business to grow. Some of the most successful brands in the world project empathy by preparing rigorous comprehensive and well-thought-out communication strategies.
Get feedback on how to improve: Users love to give feedback especially when you give your audience an opportunity to do so. This is a quick and easy way to connect with your audience and show that you care enough for their desires. While developing an empathy-driven digital marketing strategy, most creative and branding agencies focus on getting feedback and reviews from their customers.
Using all these 4 approaches you can easily incorporate empathy in your digital marketing strategy. With the help of digital marketing agency, you can build a marketing strategy that will help you to connect with your audience in a better manner. CREATIVE INC. is a globally integrated branding and marketing agency working across various sectors and creating brands from scratch.