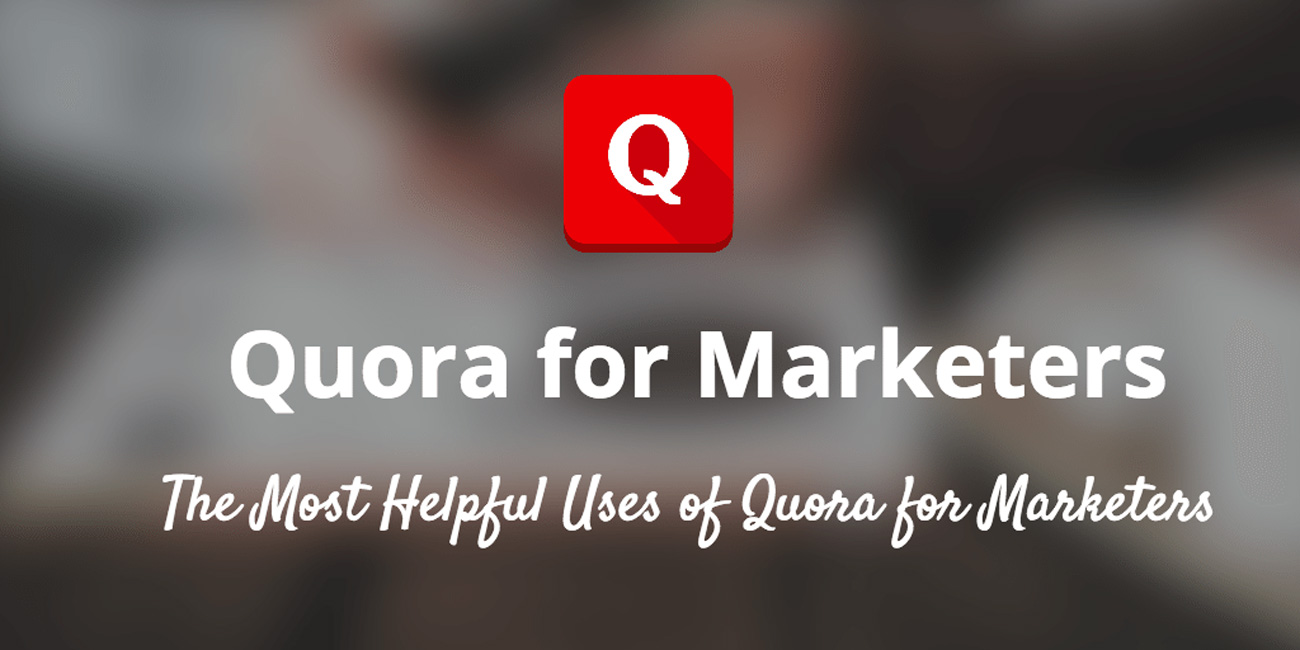 7 rockin' brand-building ideas for Quora Marketing!
Short article by a fresh copywriter at CREATIVE INC – India's best marketing agency.
"Since the platform receives high traffic, solving and answering problems for the masses, businesses have started including Quora marketing extensively in their Social media marketing strategies," explains a Social Media strategist at the leading social media marketing agency in Delhi.
What will Quora help you with?
From your potential user to your current user base, a lot of people are on Quora to find solutions for their problems. Moreover, influencers, digital marketing agencies are joining in and maximizing their reach on the platform.
Here are 7 tips on building a brand on Quora:
Understand your viewers. Quora enables you to understand what the user is interested in, which gives you more power to understand what is going on in their mind. If you go to the personal views page, the whole assessment of who sees your questions comes up and marketing agencies are making the most of it.
Create clear & clean answers Too complicated content is not easy for the masses to understand clearly. Add links, and format it better so that your message/answer is clear and understandable. Any branding & Marketing agency knows that it has to focus on crystal clear words and meanings, so that the user comprehends it with ease.
Readers are more drawn towards images Use more and more images if you are writing a long answer on Quora as it keeps the user involved visually. Statistical data shows that images are more persuasive, users click more on content which has images in it.
Everyone likes a quick reply To get more upvotes on Quora, you need to reply faster, because you reach more users when the question is fresh. Digital marketing agencies make sure that they create good engagement with fast replies. You would also appreciate if someone replies to your query as fast as possible.
Never answer vaguely, back it up! There are millions of users on Quora, out of those users, someone would know what the actual answer to that question is supposed to be. If you answer vaguely, you might end up making a joke of yourself online. The best answers are the ones with proper stats, and make sure you can back your words with proof.
Be real and genuine Never forget that you are representing a business, and every brand has ideologies and visions. Stick to those and keep it real with your audience that would help users gain more trust over you.
Link everything for better reach In this social age, if you link all other social platforms with your Quora, it will notify people on other platforms about your new activities. This is a trick every creative & digital marketing agency in Delhi and around the world uses. It will help you reach more people.
CREATIVE INC. is a leading creative agency with presence across India and the Middle East. The agency has a successful track record of managing over 560 brands with some pretty large names we all are well aware of. Some of these include: Discovery Channel, Animal Planet, Rajasthan Tourism, Delhi Tourism, GuruQ and more.