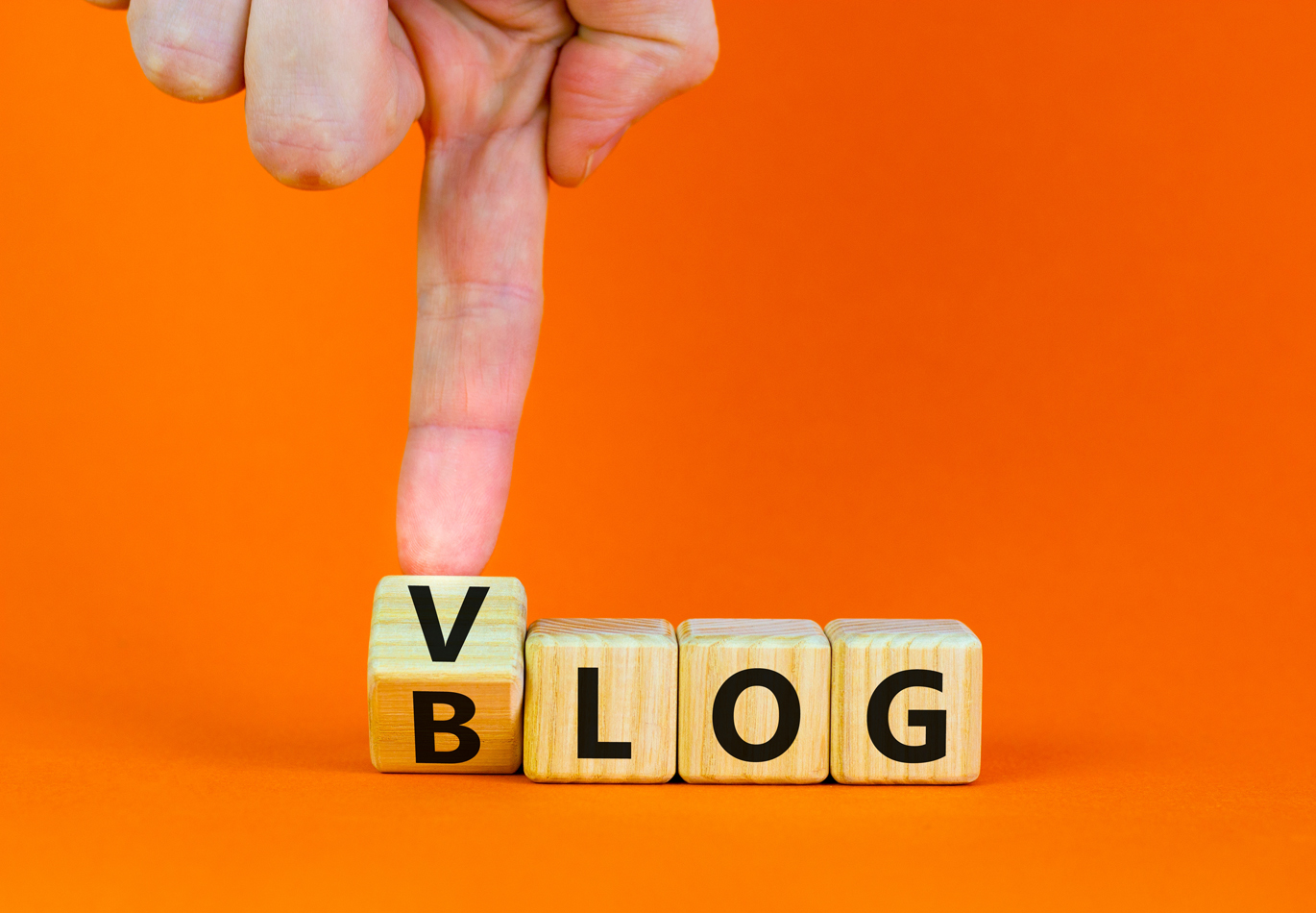 Blog or Vlog: What to Choose for Your Brand?
Confused between blogging and vlogging? Choosing one can be quite challenging because it completely depends on the product/service you sell, your organisation's goals or objectives and needs. However, both blogging or vlogging are great ways to improve brand awareness. But let's understand what will work best for your brand?
You can use both to produce content that will appeal to your audience. Most branding and digital marketing agencies include both blogs and vlogs in their content marketing strategy. The digital era wants businesses to use mixed content as both vlogs and blogs come with their own set of advantages. Let's discuss.
What's vlog and how it can help your business grow?
Vlog is the short form of video blog. Vlogs are a significant part of content marketing strategy. Nearly 88% marketers say that video marketing gives a positive ROI. It's for sure that videos will generate more interest as it will stimulate your audience's emotions. It's one of the best ways to gain traction and increase brand awareness.
Okay! What about blogging?
Ahh! Reading is tiring! But it does not mean that blogs can't help your businesses to grow. Well, most digital marketing agencies use blogs for the purpose of search engine optimisation. Yes, you read it right! It will help you to increase traffic to your website which will eventually lead to increase in sales. Blogs help in building credibility and you can sell any product/service via writing SEO blogs.
So, what to choose?
If you're looking to gain more popularity, develop a unique brand perception and to grow a following quickly then choose vlogging. However, if your purpose is to generate traffic to your website and sell your products/services then choose blogging.
Hence, it will be better to opt both to increase your visibility and generate traffic simultaneously.
You can also hire a digital marketing agency for creating a content marketing strategy that will help your business to grow.
CREATIVE INC. is a digital marketing agency that works across various sectors including, education, healthcare, e-commerce, etc.