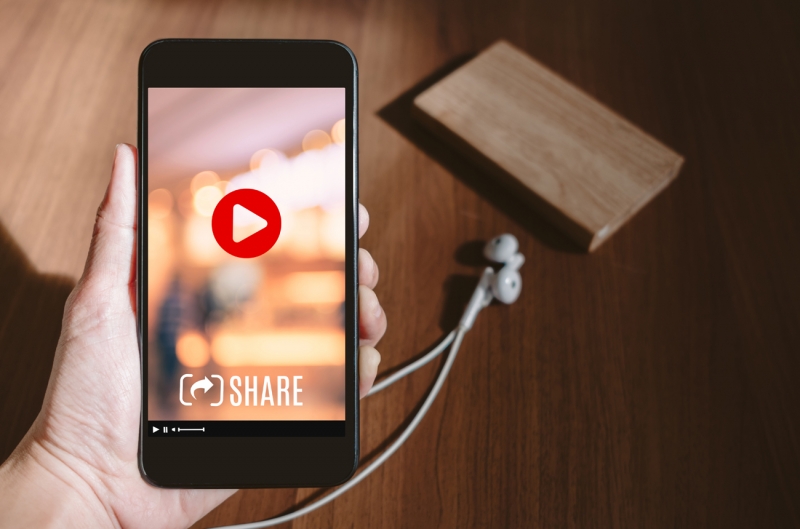 New Delhi, India, October 2020: Why do you think we receive videos mostly in our WhatsApp messages these days? Why do we get to see videos primarily when we open our Facebook profiles? Videos of all forms – long or short are dominating the social media pages these days. What could be the reason?
My quest to find the answer made me do a little bit of research at my end. At the back of my mind, I always knew what the reason could be but I still wanted to find it out. After working in a social media marketing agency for years, I knew exactly what I had to do to find the answer.
As a part of my research, I interviewed a few people from all age groups who are active on various social media pages. A detailed analysis of the answers that I got from them actually helped me derive the answer I was looking for. Here are some viewpoints that I would like to share with you all:
"Why not videos? Everybody does it. They're the in-thing today" – Video content is the most preferred medium of communication of the Gen-Y's (ages 18-33) today. It's their way of telling their friends/family about their whereabouts. The best part of videos is you just capture and share.
"Videos help to express better and communicates the messages effectively" – For a matured audience, video content has a different meaning. They feel videos create a quick, direct and emotional connection with users easily.
"Definitely videos because of their virality" – Videos go viral faster and have a wider reach than anything else. It is also a medium that people mostly enjoy watching. Hence, videos garner the most 'Likes' in comparison to other social media platforms.
"Videos help brands to keep their audiences engaged" – You can miss out reading a Tweet, or an Instagram/Facebook post but a video will always pull you towards it. It will keep you glued till you finish watching it. Hence, top brands and their creative digital marketing agencies are adopting video content predominantly in their social media content strategy.
"It helps us stay ahead of competition"- For brands in today's day and age, videos help them differentiate themselves from the competition. Marketers are of the opinion that videos are an attractive, versatile and most shareable medium to reach their audiences. This gives digital marketing companies an opportunity to suggest it to brands, as videos give a potentially high return on investment through many channels.
And lastly.
"It's a trend that will stay forever" – At a time when social media trends keep changing by the hour, by the minute, video content will stay for long. Research reveals that 83% marketers believe that videos will become an important part of the digital marketing strategy of best marketing agencies and brands. Hence, it is best to ride the wave and make the most of the opportunity!
Hope after reading the piece, you agree to my inference on why we get to video messages so often these days!
Enjoy reading!