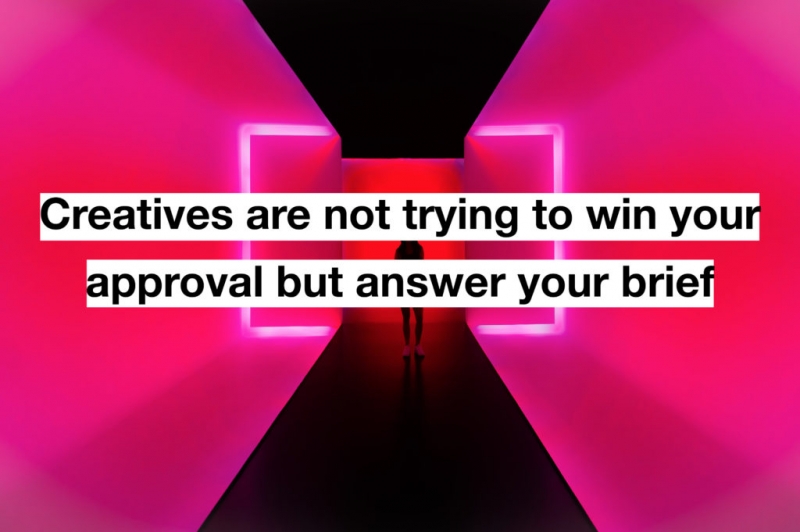 TO B OR NOT TO B: THE CREATIVE BRIEFING SIGNIFICANCE
An interesting article by the Strategy team of CREATIVE INC – a leading creative agency with specialized verticals across Brand Management, Digital Marketing, Social Media Marketing, Integrated Marketing Solutions & more
Whether you are a creative agency, an advertising agency or a digital marketing agency working up some earth-shattering social media marketing campaigns or even on the client-side, you'll likely have written, read and questioned many briefs in your life. With working
set-ups now different to the norm, as face-to-face meetings are being replaced by Teams or Zoom calls – the brief has become an even more important document to get right.
But where do you start with the perfect creative brief? And why it is important for the client to understand that an apt brief means that the job is half done.
GREAT PROJECTS BEGIN WITH GREAT BRIEFS
A creative brief clearly details the brand objectives and acts as a guide for the whole advertising agency team involved in the process ahead. Hence the importance of spending extra couple of minutes in giving & getting the brief right is critical. A job well started is a job well done after all! And the briefs should be fully agreed and signed off before the actual work begins.
The importance of a detailed and correct brief is often undervalued. Collectively, agency & client need to be on the same page as this is the most important part of the creative process when it comes to meeting and surpassing brand objectives.
Every member of the team, from Account Managers to Creative Directors, will refer back to the brief at every stage of the creative process. The team will continually work to ensure the goals outlined in the document are met, so making sure these wants and needs are clear from the start is incredibly important.
THE WHAT OF A CREATIVE BRIEF!
Everything about the brand followed by your target markets and target audiences is a good point of start. This should lead to a clear outline of a SWOT, brand objectives (what you wish to achieve) as well as current market challenges. Throw in a list of the competitors, your past marketing initiatives and voila… your agency's needs are satiated.
CREATIVE INC is a leading branding agency with a successful track record of over 360 brands till date. The agency works for leading clients in India and the Middle East and has a team strength of 72+ people across various departments.
Image: Moodie Davitt Repor