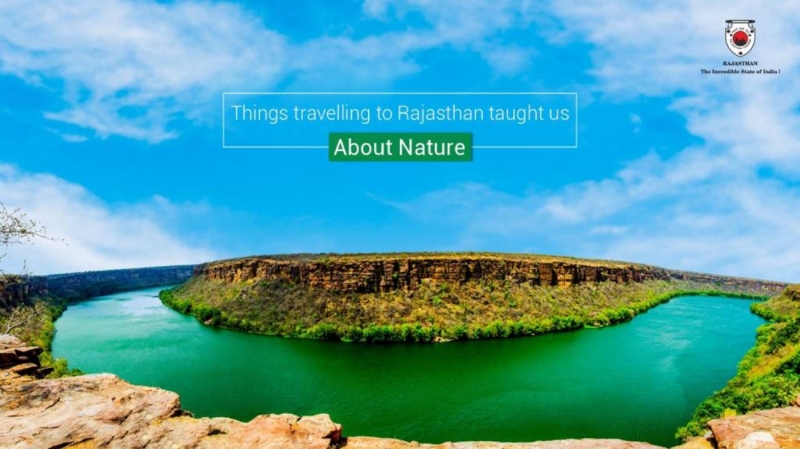 Behind the Buzz of Rajasthan Tourism's Social Media Marketing
By CREATIVE INC's digital marketing team
The second wave of COVID 19 has affected the tourism industry immensely. But despite all the restrictions, Rajasthan Tourism has successfully built the connection between the destination and its ardent fans. Through its innovative social media marketing campaigns and digital marketing nuances and knowledge, CREATIVE INC managed to gather audience engagement around its cuisines, places to see and unmatched art & craft. The agency has launched 'experience Rajasthan from Home' in full swing and vying to create nostalgia and a deeper connect with the destination.
Here are the features that made this possible:
One Year One Lakh Challenge
When we connected with Rajasthan Tourism as their creative agency partners we took a one year challenge. As we say results speak more than the promises we make, we successfully increased the organic Instagram following by one lakh.
Our Copies Create Dialogue
We don't just look at what others are doing and create similar content, we brainstorm, curate and then create campaigns for different platforms. As we don't believe in just grabbing the numbers, we believe in starting a dialogue.
We don't have Designers in Our Office, We have Artists in Our Studio
Our in house graphics team plays with imagery & graphics to create masterpieces.
The Perfect Timing
Timing is the last but most important ingredient for a successful social media marketing campaign. If the posting time is not perfect then even the most creative posts can go unnoticed. Our digital marketing team is perfectly aware of when to talk and how to talk.
Vide Marketing & How
We create videos that engage, that excite and that leave our audiences salivating for more. How? Well an on ground team roams around with a DSLR and shoots various aspects of the dream destination and our video editing & special effects teams create motion pictures that create magic.