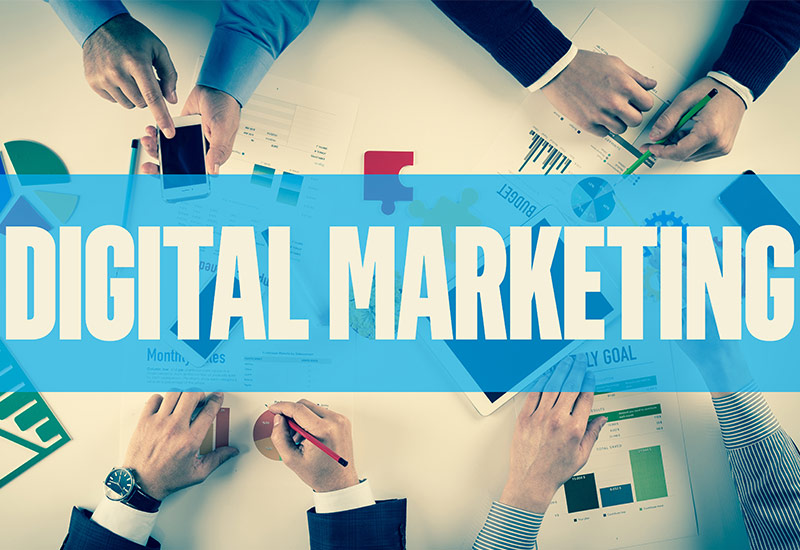 Digital Marketing: The Game Changer
Today's reality is that people spend twice as much time online as they used to. And while market research organizations can cry atop their roofs screaming about the inconsequential penetration of internet in our country, there is another reality happening right around us!
People reach destinations via Google maps, shop online for all sort of stuff, buy at the click of a button, and leverage the flexibility to change what doesn't go down well. What does all this mean? Who are these people? Does this mean that offline marketing isn't as effective as it used to be? Or can we simply state that another parallel world has formed?
Digital marketing is an overarching umbrella for all online marketing efforts. Whether it is a B2C product off the shelf or a specialized B2B service with a niche audience, businesses leverage digital channels such as Google search, social media marketing, email marketing,
and their web properties to connect with current and prospective customers.
Digital marketing is about connecting with the audiences at the right place and the right time. So why not find them where they are already spending time: the internet and to be more specific… their smart phones!
Enter the world of digital marketing.
The Organic Way: To SEO or Not?
SEO or Search Engine Optimization is the name given to an exercise done consistently that improves search engine rankings for brands. In search results, Google displays links to pages it considers relevant and authoritative. Authority is mostly measured by analyzing the number and quality of links from other web pages. In simple terms your web pages have the potential to rank in Google so long as other web pages link to them. This art is call keyword linking. SEO is the need of the hour today for every kind of business when it comes to the online presence. Google algorithms work differently everyday and continuously evolve. As an top digital marketing agency, CREATIVE INC uses SEO effectively to build lead generation for its clients. This marketing approach has been particularly useful for marketing healthcare brands as well as education brand marketing.
The Inorganic Way: SEM is the Way Forward!
Search Engine Marketing or SEM focuses on buying ads which appear on the result pages of search engines such as Google. Many search engines such as Google offer mechanisms for individuals or businesses to plan/create search ads, Google Display Ads and various other innovations that build brand visibility and lead traction. This when coupled with social media optimization works wonders in creating the right brand buzz the smarter way.
It is really amazing what Social Media Optimization (SMO) can achieve today. It can create audiences, engage audiences and retain audiences too. This is where content marketing plays a crucial role. You are how you are seen… read 'perceived'.
CREATIVE INC specializes in creating effective digital strategy followed by result driven online marketing via SEO, SEM, SMO and organic digital engagements across Facebook, Instagram, Twitter, Google PPC and You Tube. So, be where the action is!