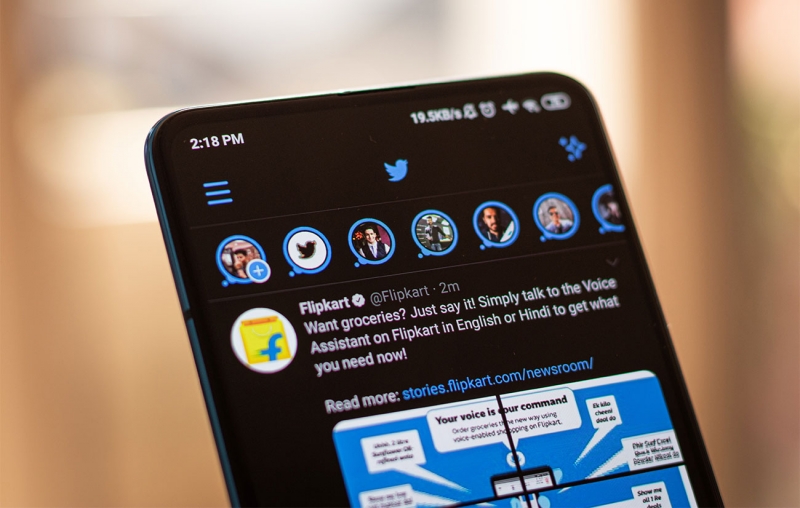 Fleets: A New Treat from Twitter
An interesting read by a senior member of the Content team of CREATIVE INC – a leading digital marketing agency
Ephemeral content is everywhere.
Snapchat stories, Instagram stories, Facebook stories...the list goes on.
And joining this bandwagon is Twitter with its newly launched fleeting tweets; fleets.
Fleets: The What
Just like their counterparts on other social media platforms, fleets are temporary stories that stick around only for 24 hours. They can be seen on the top of the home timeline in stories-like bubbles.
"There's a lot you can do with them; fleet texts, photos, videos, live broadcast or react to tweets. You can also choose from a range of emojis and stickers to express your emotions. What you can't do is like or retweet a fleet, which as we will see ahead, is for a reason, says anther Digital manager of the agency that handles several brands for social media marketing mandate.
Fleets: The Why
Interestingly, while fleets match the stories on Facebook and Instagram in terms of the features, the reason why they were launched is another tale altogether. Generally, disappearing content gain attention by building up pressure on the users that they might miss something important, a phenomenon called FOMO.
As Mallika Bhattacharya, copywriter at Creative Inc, a leading creative agency in India explains, fleets aim for the opposite.
She elaborates, "Fleets were launched for the users who found it discomforting to share their momentary thoughts on a permanent public platform. It is for those who find it too pressurizing to rack up likes and retweets on their content."
So now, with this transient feature, you can share your fleeting thoughts and feelings without worrying it will remain on Twitter forever.
Fleets: The How
Here comes the big question, how can fleets be leveraged by social media marketing agencies for the purpose of effective digital marketing. The answer is simple.
Just like how the stories on other platforms are used.
Share limited-time offers: Fleets make a great medium to share something time-sensitive like limited-time offers, temporary sales or a giveaway. Since they exist only for 24 hours, they can create a sense of urgency in the users to use the coupon codes or checkout an offer before it disappears.
Show behind-the-scenes content: Not just celebrities and influencers, people love to get a peek into the inner workings of brands too. And this where fleets can help. With well-worded and opinion-heavy tweets, any digital agency can create a particular image of a brand. But to make a brand look more authentic and relatable, behind the scene content works best, which one can share with fleets.
Cover a live-event: This one's a favourite of digital marketing agencies. Sharing live activities or short-term events on permanent platforms has always been a hassle for brands as it clogs up their page. But not with fleets. The event stays on the profile just for 24 hours. And once this period is over, brands can once again show their core offerings and users can focus back on the companies' main business. A win-win for everyone, undoubtedly.
Fleets: In a nutshell
If there's one thing we have learnt from the likes of Snapchat, Linkedin and Instagram, it's that ephemeral content leave a great impression. And so, by coming up with creative ideas, brands can make equally great use of fleets and catch their audience attention.
After all, isn't this what matters the most?