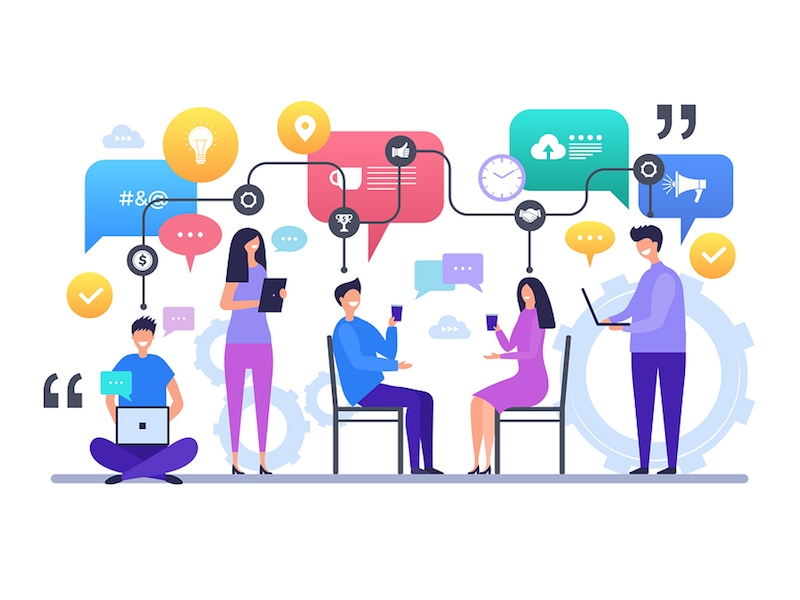 Conversations that Count
By Ananya Basur, Management Trainee, Social Media and Charu Nathan, Creative Strategy Head, CREATIVE INC. - a leading digital marketing agency
Brands are vying fora dialogue on social media!
The conversations you engage in with your customers and the stickiness you engage with is what shapes an effective digital marketing strategy, says Charu Nathan, Creative & Strategy Head of the agency with five core verticals – Creative agency services, Branding, Digital Marketing, Social Media Marketing as well as Event Management.
Social media marketing today has become a preferred platform for brands to take their products and services right to the end user. Think of it as a conversation between two people… imagine if you only spoke and the other never participated, how long will that conversation hold? This brings us to the point that Digital Marketing is also all about dialogues NOT monologues!
In fact, one of the main things that your customers do on social media is converse; they view, they comment, they like, they share, they subscribe, they DM. Such is the power of social media engagement.
Now, isn't it absolutely imperative for brands to cash on this traction? This is known as Online Reputation Management (ORM).
With all these conversations happening around, it has become important to maintain the brand visibility constantly. Making your brand visible among the audiences requires you to engage and be a part of the conversations happening around… something that digital marketing agencies do best! A recent collaborative study done by Twitter tells us that a customer on an average becomes more willing to spend 3-20% more on a product or the service if the business replies to his/her tweet. Those customers are also 44% more likely to share their experience with others and 30% more likely to recommend the brand to others.
A brand can interact with people in various ways. Interactions can be in the form of addressing the issues shared by the users, solving their queries, being active in terms
of moment marketing, and many other ways.
So, the next time you are look for online marketing, don't just post; instead engage with the audience and start the buzz.
Image Credit: Inside Retail