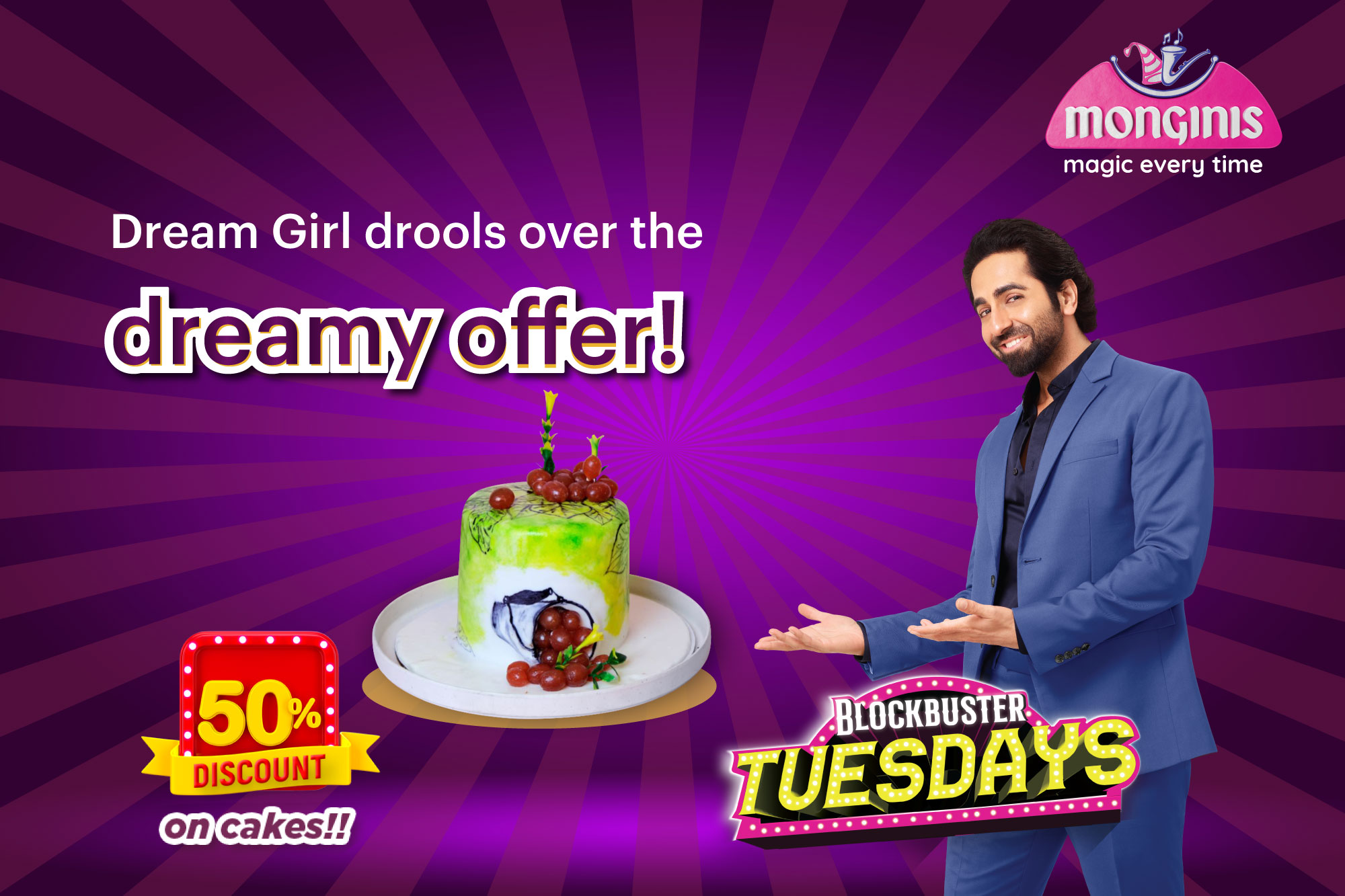 Leading bakery brand – Monginis awards complete strategic, creative & social mandate to the best branding and marketing agency in Delhi - CREATIVE INC. for Delhi NCR & Jaipur post a multi-agency pitch
New Delhi, India, Sep 2023
The Indian bakery industry was valued at USD 11.3 billion in 2022 and is expected to reach USD 21.2 billion by 2028 - growing at a CAGR of 10.8% during 2023-28. The industry has witnessed significant growth in the last few owing to its varied product basket ranging from cakes, pastries, cookies, biscuits, breads to snacks and their increasing demand. Rising urbanisation, higher disposable incomes, innovation & product diversification have been the major contributors to this. In this scenario, the potential of growth is immense for this industry.
Monginis, a legacy brand, and most trusted bakery chains of India started its operations in the country way back in 1956 and since then there has been no looking back. The brand is known for its elaborate range of exclusive cakes, pastries, savouries and packaged products. Over the years, the brand has upped its product quotient with several innovations and by riding on the current trends. Brand Monginis has been winning hearts of its consume s with its consistent food quality, flavours and taste. The brand currently runs more than 1300 outlets pan-India (40+ outlets in Delhi alone), and international presence in Cairo, Egypt with 125+ outlets.
The brand started its scout for for a 'strategy, creative and digital-first partner' that could help in getting deeper insights into North India and help Monginis gain prominence and of course larger market share. The mandate was for a marketing agency with extensive and across consumer study to a digital first, all mediums based holistic integrated strategy.
CREATIVE INC., a leading global creative agency has years of valuable experience in food, QSR and hospitality industry with service verticals across Brand Strategy, Perception Study, Digital Marketing, Social Media Marketing, Print & Television.
The agency's Delhi office will manage the account and will be led by Ms. Charu Nathan, Strategy & Creative Head of all agency offices across India & the Middle East.
"This mandate came as an absolute delight to me personally as I have grown up having Monginis cupcakes and pastries. Food specially QSR marketing is tough business. The opportunity to infuse a fresh energy into a legacy brand like Monginis is challenging as well as super exciting at the same time. Consumer preferences and trends in the food industry are constantly evolving and our rich experience of having made success of BreadTalk in North India was also a huge winning factor for us," states Charu Nathan. Commenting on the association, Mr. Aliasger Khorakiwala, Executive Director, Monginis added, "CREATIVE INC. was the obvious choice because what they brought to the table was exactly what we needed for the brand. Their approach to our requirement was unique, modern, well-thought and made complete sense. The best thing about the association is that Ms. Nathan and the best of talent from the agency are at the forefront of the account as an extended arm of brand Monginis."
CREATIVE INC.'s New Delhi office would be managing the Monginis mandate and will be led by Pramit J, Head Strategy and Charu Nathan, Creative Director along with a highly specialised creative and food brand marketing team based out of the Delhi & Jaipur offices. Mr. Bahnik Biswas and Ms. Aastha Kataria would be active senior resources on the account.