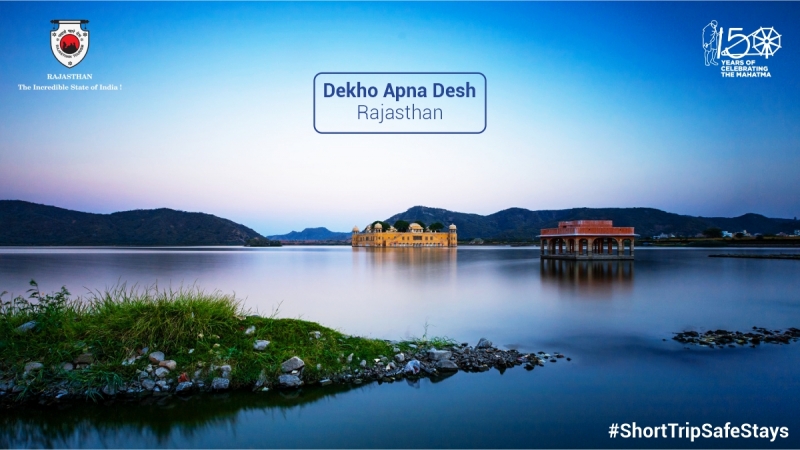 The Bounce Back of the Tourism Sector – the Digital Way!
An article by a senior copywriter of a leading branding agency – CREATIVE INC
New Delhi, India, September 2020: The tourism and travel industry has been the worst hit due to the corona crisis. Country borders are sealed. Flights have been cancelled. Most high-density destinations like hotels, markets and tourists attractions have lost their momentum.
However, despite these challenges, the tourism sector is all set to bounce back. If there's one thing that history has shown us, it is the ability of the travel industry to weather any storm. Travellers, though few and scarce now, will definitely increase once the situation improves.
Destinations Need to Go Digital
Until the conditions get better, tourism brands need to work to keep the memory of their destinations fresh in the minds of people. Thanks to the unprecedented rise in digital media consumption, this can be done quite seamlessly with effective digital marketing.
Mallika Bhattacharya, Senior Copywriter at Creative Inc., a leading digital marketing agency elaborates more on the importance of digital platforms in today's scenario. She explains, "The after effect of people being cloistered in their homes has been a meteoric rise in the use of digital platforms. From social media channels to OTT sites, all have seen tremendous growth in followers and subscribers. Since people are craving so much digital content, there is no better time for branding agencies to focus on digital marketing than now. With the right campaigns churned out by social media agencies or digital agencies tourism brands can attract, engage and spread the message that their destination is safe. Over a period, this will inspire confidence in people and encourage them to travel again when conditions improve."
CREATIVE INC has helped the country's top tourism brand – Rajasthan Tourism will campaigns like Experience Rajasthan from Home and garnered huge impressions and engagements for the social media handles effectively. Resultantly, the brand has been taking a strategic journey of digital marketing and branding and has seen an exponential increase in followers as well. But, the question is how does this translate into better business?
Well, more followers, increased engagement means that you are taking your message to a wider audience. Secondfly, this gives us a chance to put forth focussed social media marketing campaigns like Short Stays, Safe Stays which eventually is resulting in improved footfalls.