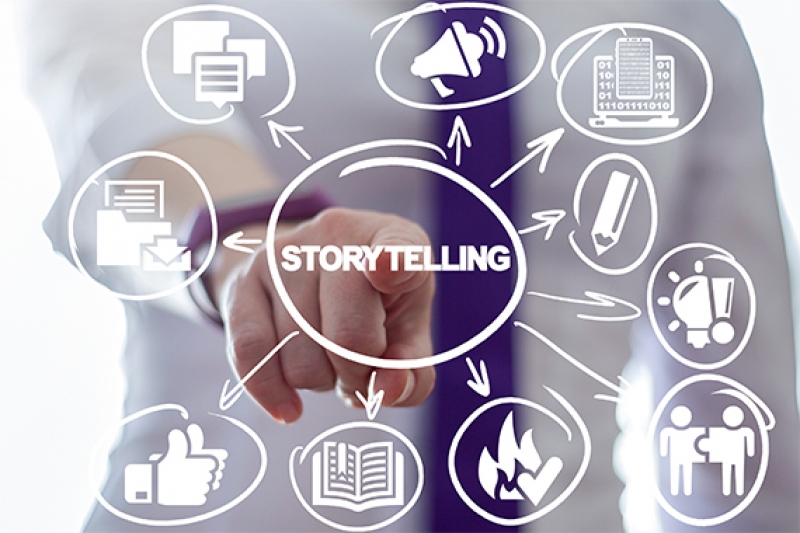 New Delhi, India, October 2020: What is common between McDonald's, Amazon, Apple, Google, etc.? Well, they were just names which have today become a part of the world's top selling brands. But, what do you think made them reach the place they are today? I'm sure you already know the answer – of course – it is marketing! But what has marketing got to do with these names becoming famous?
What comes to your mind when you hear the name 'Apple' - iPhone right? Yummy burgers when it's McDonald's? Well that is because, marketing has helped these brands tell us 'who they are', 'what they do', 'what they wish to achieve', and so on. Simply put, it conveys to us the complete essence of a brand, its emotions, beliefs, etc. That, in a nut shell, is called the brand story!
The better your story, the easier it becomes for people to know about you and do business with you. Now the question lies, what do you need to keep in mind while developing a powerful brand?
Here are three simple ways how you can define and make your brand powerful.
1. Find out the reason behind starting the business:
It is extremely important for you to know why the business was started. There was a reason behind it… not that someone had all the money, time & idea and saw an opportunity to make money to start it but the fact that the market required it to exist. Market need has always been the core of any brand. Why do you think the creators of Google developed the platform? They knew very well that people were desperately in need of an online search platform. Every brand that we know of was created out of a need that existed in the market sometime. Hence, you should find out the reason behind the existence of your brand and the need it fulfils to be able to build on the brand value.
To create a powerful brand, it is crucial for you to be know everything about your offerings, competition, business, employees and most importantly, your customers/clients. It forms the foundation of any compelling brand story.
For a brand to be successful, it is essential that it knows its customers/clients well. Customers/clients today are never concerned about the product or service you offer, how much business you do but definitely care about how your business/brands helps them with the things they want. The trick is to mould your brand story around your customer's/client's stories to be a compelling brand.
2. Decide on your brand vision:
Once you know the story behind your coming into existence, it is important that you know what you are out to achieve. In simple words, find out what the brand's vision is. For a brand to prosper, it is necessary to have a specific and customer-focused vision, which the customer/client senses even before your brand communicates it. A good brand is more focused on what its customers/clients want and its goal is to deliver the same.
3. Find about your audience:
Knowing your customer/client, his/her wants, is essential in building a powerful brand. It is important for you to know who is the brand's/business's target audience? The better you understand your target audience, the better for you. It will help you create a brand message that your audience easily understands and relates. A good brand not just understands its target audience well but also makes them feel at home. Basically, win the trust of the customer/client from the very first go.
So, if you wish to create a compelling brand, make sure you have figured out the answers to the above mentioned questions. If you have the answers to them with you, you are very close to building an awesome brand.
ABOUT CREATIVE INC.
An integrated branding agency that works extensively towards building brands through effective strategies on Brand Management, Digital Marketing, Social Media, as well as other offline marketing approaches like print, broadcast and events. The agency has five core services areas across the entire gamut of not just market readiness but also a complete 'go-to-market'. CREATIVE INC. has won innumerable awards and recognitions for its work in both India as well as international markets and has success stories like Discovery Channel, Animal Planet, Oriflame India, Schneider Electric, Ministry of Tourism, Rajasthan Tourism, Delhi Tourism and TATA to name a few.