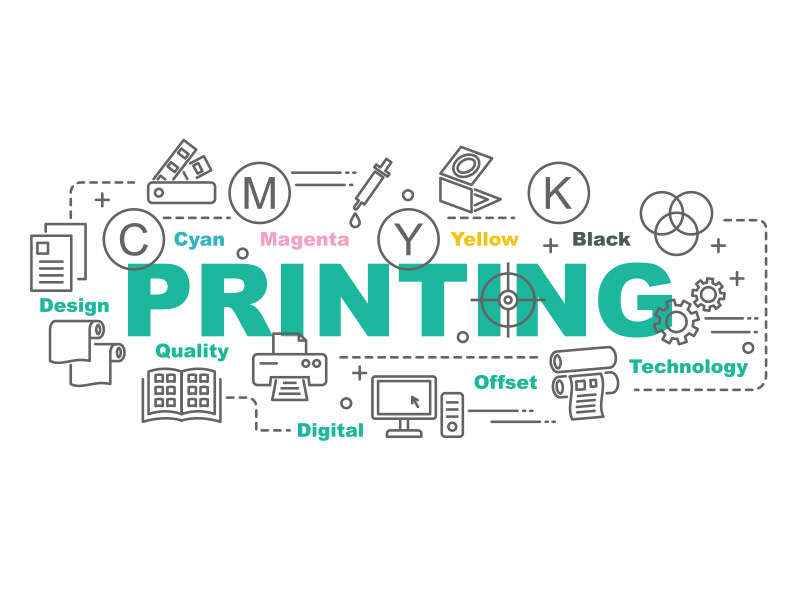 Print Media
Creative Services
As the name suggests we are experts in the genre of creativity. Creativity is oxygen to any advertising agency. It is the tool that generates hype among the masses. We boost up the sales through unmatched creativity by our expert team of graphic designers and visual artists. Our designs simply follow one trend uniqueness that grabs attention and message that leaves an impact.
Corporate Identity
A corporate or an organisation has a particular character which it uses to relate to its target group. The identity is the public image, which is the most important asset in developing a relationship with its customers or audiences. We form your image which matches the best with your products or services and help you explain yourself better, hence consolidating a perfect brand image.
Brochures/Folders/Catalogues
Wondering why you need an ad agency? A full-colour brochure or catalogue designed by CREATIVE INC. is the professional way to showcase your business and products. Brochures can be used to build a professional image for your company, promote an event, update your product specifications, and introduce "NEW" products to market.
The custom-designed brochures and/or catalogues we produce will distinguish your company and give you an advantage over your competition. The image that you present to your potential customers is the key to your brands success. An advertising agency knows what a well turned out brochure can do to a business. Its time you knew it!
Annual Reports
The financial performance of your company and companys activities during the year is scanned through the annual reports. Using the expertise of an ad agency like ours, you can take the appearance and presentation of your annual report to a completely new level. We conceptualise and design your annual report to present your company as the best in front of your stakeholders.
Newsletters/Magazines
Looking for an inexpensive, persistent communication tool to be in touch with your clients? At CREATIVE INC., we develop newsletters and corporate magazines for your company to communicate with its audience. As an advertising, branding and marketing communications agency, we understand that newsletters are not only an effectively affordable communication tool but bring about a continuity as well. You can update your clients on new products and offers and keep them engaged without really questioning the RoIs. They are also interactive, integrated, easily adaptable, and traceable. The possibilities are endless, and with our expertise, you can go on.
Direct Mail Campaigns
Direct mail is the high profit, low-cost advertising medium. Operating as an integrated advertising and marketing communications company, we have come to realise that by incorporating Direct Mail into your overall marketing campaign, you can target your customers one-to-one, while reinforcing your existing marketing efforts. It has the capability to reach to the maximum number of people and is the most reliable source of marketing for any ad agency today.
Posters
Posters are the most used method to promote a brand, its events, launch, market ventures and ideas to the prospects. The art department at CREATIVE INC. is aware of the fact that a poster design can carry your brand to unbelievable distances. Our customised concepts of posters with the ever innovative visuals and graphical representations have been appreciated time and again by even advertising agencies world over. With corporate identity in view, we aim at the fact that your poster conveys the exact purpose of its design.
Packaging
In today's extremely competitive retail market, you only have one chance to make a first impression. The first thing that your customers will see of company will be the product packaging. Make that first impression, last with a custom design that will capture their attention immediately. CREATIVE INC. can conceptualise innovative product packaging and design specialised graphics that add to your brands identity, create awareness, maximise sales and market share.
CD/DVD Jackets and Labels
Labels and jackets are a very important part of packaging. It establishes your company and product and presents it to the customers. CREATIVE INC. has a long experience in handling various clients in designing CD and DVD jackets and inlays. This plays a significant role in presenting your product in an exclusive manner. A final outcome which directly connects to your consumers needs to be catchy and appealing. So go for the experts and make your product stand-out.
Below the line strategy
How to keep a brand going without spending the BIG BUCKS is the big question challenging marketers today. The answer lies Below the line! Economic slowdown, shrinking budgets and unexplained ROIs have accelerated this shift as clients are now more focused on ROI/ROEs and agencies are more accountable. Choking communication is akin to snuffing out life out of your business and opportunities. While it is true that a moment like this, calls for a judicious minimisation of spends and maximisation of returns it also compels us at CREATIVE INC. to think OUT-OF-THE-BOX! Crisis often triggers innovation. The idea is to reach out to the audience in more ways than one and create a higher brand recall and connect. Direct Mail campaigns, e-mailers, consistent and communicative newsletters, brochures, events and exhibitions are all what comprise our BTL strategy. After all, we are living in an experience economy and it is all about engagement.