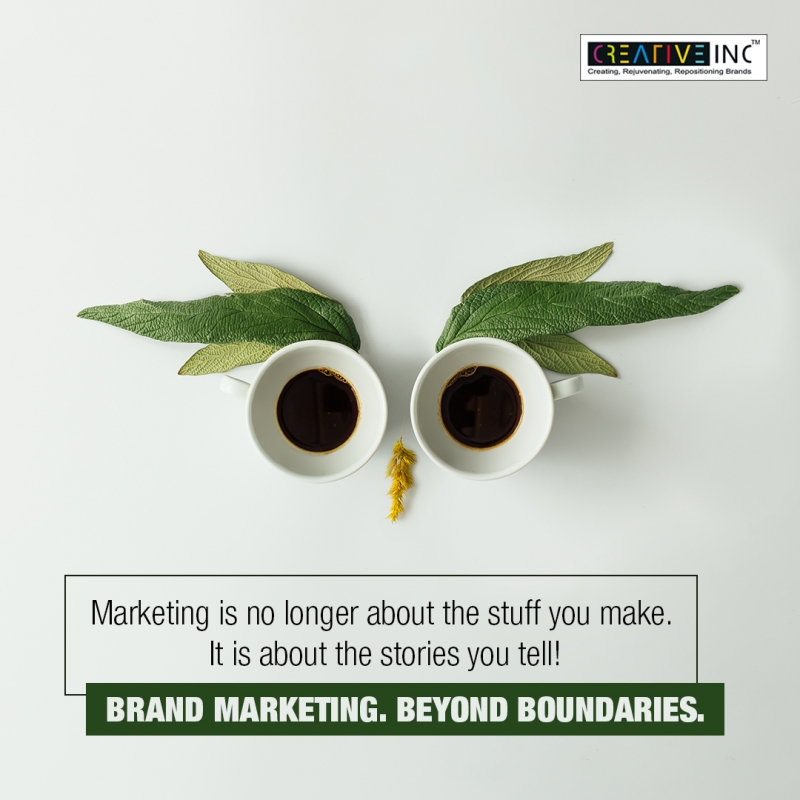 TOP B2B Digital Marketing Trends to Watch Out For!
We often hear from B2B marketers/CEOs that a social media marketing agency is not for them. In the same breath, they talk about CREATIVE INC helping them with a strategy that builds the right eyeballs for the brand, differentiates them from the competition, makes the customer/client gravitate towards them with a PULL marketing approach and yet "social media" ain't their game and they see no reason to be on any of the platforms but maybe LinkedIn which their sales guys are already doing to the best that it can be.
By 2020, digital ad spending worldwide is expected to be more than 50% of all advertising and will exceed at least $350 billion, a growth of about 10% from 2019. By all measures, this trend is still on course. The popularity of digital marketing is strong on several fronts and with positive results for both the B2B and the B2C industry which is why a digital marketing agency like CREATIVE INC is in demand.
A very interesting and latest report published that below are the top 3 B2B digital marketing trends that marketers/CEOs need to be aware of today.
Business Buyers Expect a Personalized Experience and Feel the Need to Look Up a Brand's Perceptions Across Platforms
The answer to engaging people effectively is to shift from generic mass-circulated content to creating personalized content for a core and a defined TG. This will enable them to tell a related story or engage on what they want to hear in an effective manner. If you are worried about the time it takes to send personalized messages and content, such as emails with personalized subject lines and messages, well… marketing automation technologies hold the answers.
Innovation in Email Marketing
Nearly 83% of marketers preferred to use email as the preferred mode of marketing and branding communication for business purposes. Email marketing has been well established as the mode of marketing (to be read as sales push) between businesses for a long time now and any good/best digital marketing agency ensures that it is a part of its strategy. That said, innovation is still trending in email marketing in a variety of ways which is what B2B companies need to be ready to explore.
The B2B Marketing Trends In 2020 as outlined by a Creative Digital Marketing Agency
We all who are or have been associated with B2B marketing in any way know that 80% of B2B leads come from LinkedIn. For B2B marketers, LinkedIn is a critical way for professionals to gain knowledge. LinkedIn has over 60 million senior-level influencers, 40 million decision makers, and 10.7 million opinion leaders. According to LinkedIn, 78% of social sellers outsell peers that don't use social media, and more than 51% of social selling leaders are more likely to reach their quotas. But the big question is… are brands really leveraging LinkedIn the way it should be? This is where digital & social marketing agencies come in who can actually create engaging content that is treated to deliver and perform on the social media platform and drive the desired objectives.