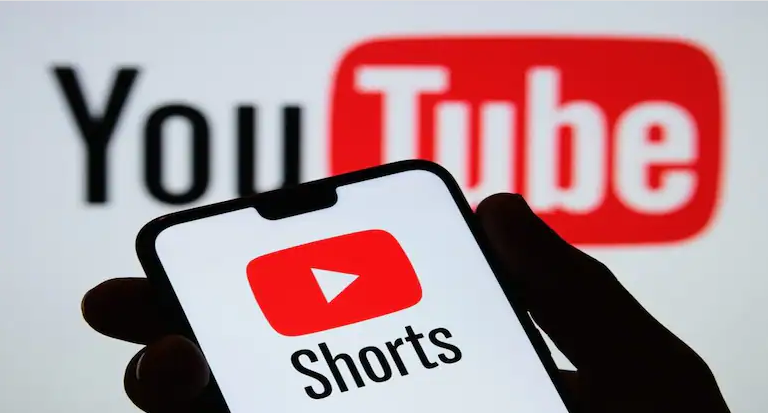 YouTube Shorts: A New Way to Watch and Create Videos!
Contributed by the Editorial Team of India's leading creative digital marketing agency with social media marketing as one of its specialisations
Social media platforms are ever evolving. Almost every day something or the other seems to be new on social media. YouTube is the latest to add a new feature to its platform that has kept the world super excited. Yes, we are talking about YouTube Shorts!
YouTube has enabled an entire generation of creators who have shared their voice and have over millions of followers. User generated short videos have been introduced recently by YouTube to help creators and artists to shoot short videos.
YouTube Shorts is a new short-form video experience for creators and artists who want to shoot short and catchy videos using mobile phones. You can express yourself in 15 seconds or less.
With this new feature, individuals and brands are looking at every possible way of creating a buzz. Brands across the globe are looking for new ways to engage audience and grow businesses and thereby are in need of a social media marketing agency that can help them leverage the platform's new offering. These days, social media marketing has become an essential part of brand promotions. That is precisely why a digital marketing agency or a social media marketing agency is always in vogue.
Let us read how YouTube Shorts can help in driving businesses.
How Can You Create or Watch Videos on Shorts?
Interestingly, now-a-days, YouTube Shorts is becoming a trend. Many creators and artists have started using the tool for creating short videos.
Let us read through to know how it can help:
Creating Videos: Creation is at the core of short-form video. YouTube has started to test a few new tools like a multi-segment camera to string multiple video clips together, the option to record with music from a large library of songs… Just like a Karaoke! Speed controls will help you to be creative while you are performing. Also, you have a timer and countdown to make the process of recording easy. YouTube rolled out a prominent new spot for the create icon on Android. Sounds like an amazing package! Creators can still upload their existing vertical that is less than 60 seconds using the hash tag #Shorts in the title or description.
Getting Discovered: Every month, 2 billion viewers watch YouTube to learn, connect and get entertained. YouTube is trying to create a space that will enable the next generation of mobile creators to grow a community on YouTube with Shorts. Just get ready with your phone and content and rest, leave it all to the YouTube's creator tools!
Watching the Videos: You can watch YouTube shorts easily by logging into the YouTube account. You can swipe through shorts and watch them. Also, YouTube will recommend similar short videos matching your watch history.
CREATIVE INC. is a leading marketing agency headquartered in Delhi with 6 offices in total. The team comprises copywriters, strategists, planners, account servicing, digital marketing agency specialists as well as a team that knows how to create a buzz using social media marketing.