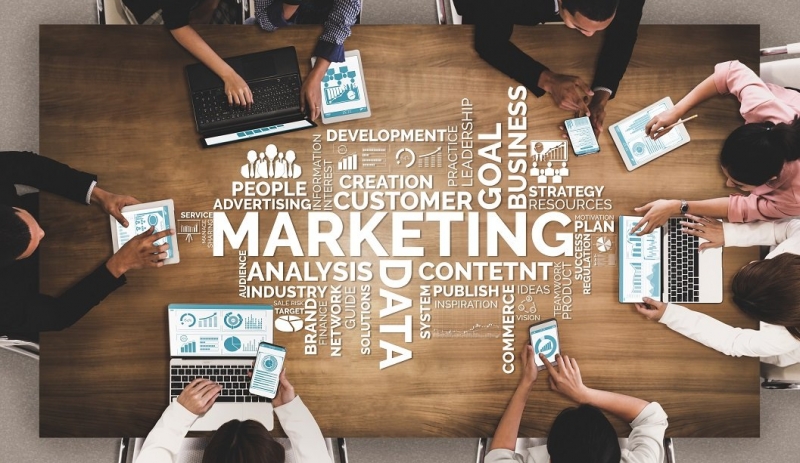 There are many marketing agencies out there. Here's how to find the perfect fit in 5 steps
By the Head of Strategy, CREATIVE INC – erstwhile an advertising agency, today strong verticals in Branding, Creative agency services, Digital Marketing, Social Media Marketing, Films & AVs and Event Management
Challenged by business growth & expansion? Unable to build an effective brand that occupies top of the mind space in your customers' recall? Decided to hire a marketing agency? Well done – it's a wise investment towards business growth. If you're just beginning your search, however, you may feel overwhelmed by the options. Finding the perfect partner for your unique business needs can be difficult. So, what should you be considering?
1. What exactly do you wish the marketing agency to achieve?
Each business has its own idea of what it wants from a marketing strategy – for most, it's about growth (sales) and the bottom line. And for some it is about building a strong brand. How a particular marketing agency tries to achieve these goals
varies. For example, one agency might try to increase your online presence running aggressive Search Engine Marketing. Another agency may recommend a complete branding overhaul. Be clear about your company's goals to find the agency that can best serve your needs.
2. Is the agency totally in-house or is it outsourcing parts of its services?
While your business looks to outsource its marketing efforts, you don't want your agency to do the same. "Some agencies contract with a client, only to send the work outside. There are multiple problems with this practice, including no accountability and an inability to address time-sensitive concerns", says Charu Nathan, Head of Creative & Strategy at the leading branding, marketing & creative agency. Look for an agency that keeps its work in-house. You must visit the agency and meet the key team before signing any contract.
3. Size matters and maybe not!
A big marketing agency with say 100-200 people doesn't mean it's the right agency for your brand. Look for one that offers personalized services. Choose a marketing agency that makes the needs of all clients a priority – regardless of brand size. If your company is a small fish in a big pond, it still deserves attention. Also try and see who you are interacting with at the agency. It is said that an agency is only as good as its top talent! You need to evaluate whether the buck stops at a manager for you or has the top talent bothered to speak with you to better understand your challenges and requirements. This says a lot about personalization as well as attention to detail. Don't choose a really small agency (say < 10) because this industry has high attrition and know are not really sure if the agency has the required resources to deliver. The other thing of course is years of experience. You would want to go with someone who is highly experienced and knows what they are talking about.
4. Does the agency offer client referrals?
Make sure the agency has an accessible client portfolio. Have they worked with brands in your industry and what have been the results? Peruse the agency's website and client testimonials. Better yet, ask for referrals – there's nothing more reassuring than hearing straight from a client. And, trust us… this cannot be fudged. When you make the time to speak client to client… people are brutally honest.
5. Proactive or not?
You would have heard from many that with an agency it is always about the 'chase'! We'd say, you figure out, if the agency takes too much time in being customer responsive, is not prompt enough, takes too much time in delivering proposals, dilly dallies… then you know what the entire movie will be all about. However, on the other hand, if they are generally responsive, are following up with you, showing explicitly that your business matters to them… then you are making a good start.
Image: Corporate Finance Institute