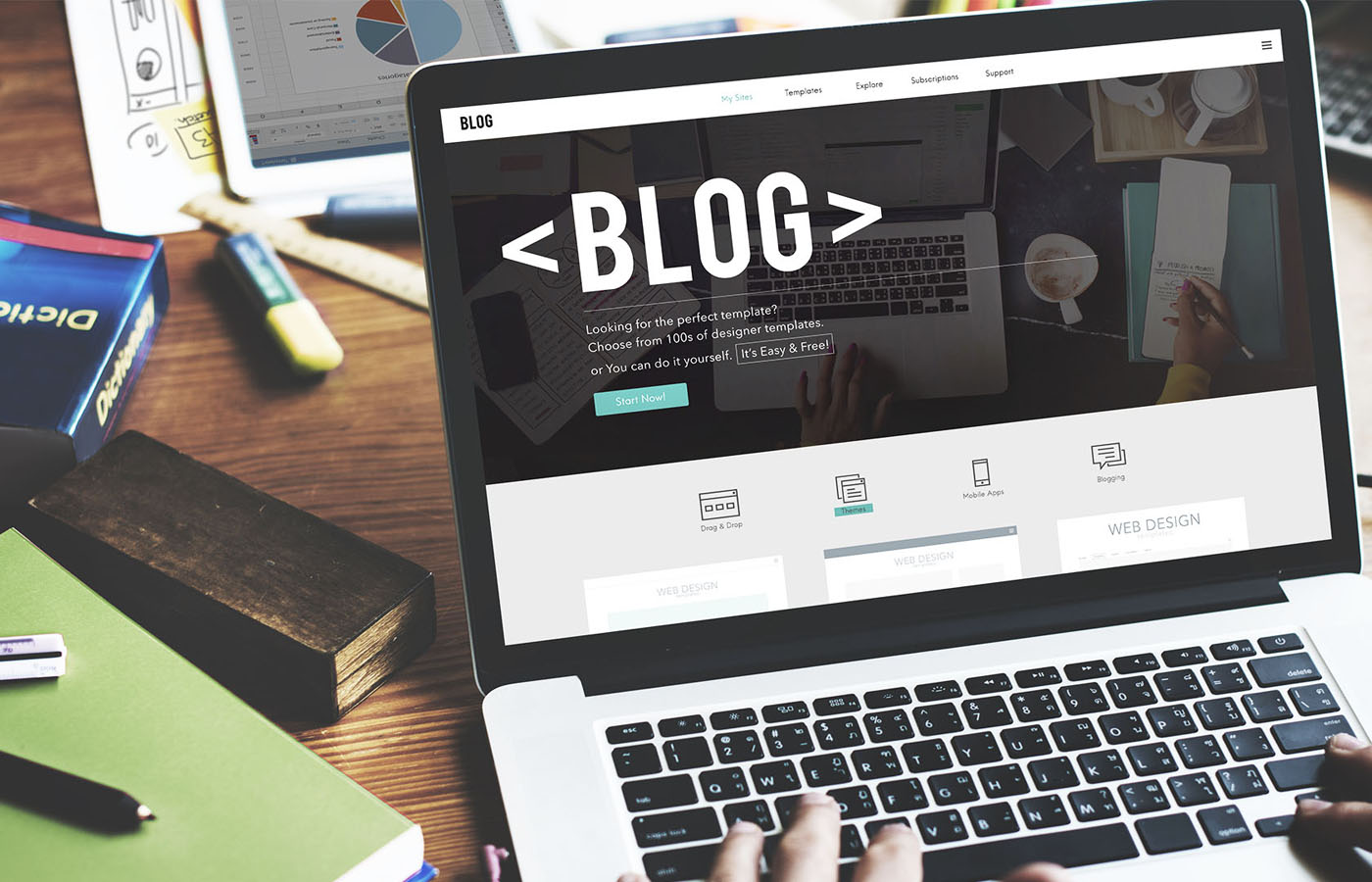 Blogging: A Perfect Tool for Inbound Marketing!
Blogging is quite important for inbound marketing. A report suggested that 80% of business decision-makers prefer to learn about a company from a series of articles as compared to an ad. In fact, marketers who include blogging in their content marketing strategy are 13X more likely to generate positive rate of return on investment. But, let's first understand what inbound marketing is.
Inbound marketing focuses on pull approach in which your ideal consumer is engaging and proactively seeking information about your business while going through your content. They don't follow your ads much but they concentrate on what type of content you post including your blogs. Inbound marketing includes branding, newsletters, influencer and affiliate marketing, onsite & offsite marketing, etc. It also provides the ability to build and nurture relationships with consumers. Additionally, this will allow you to review your course correction and make appropriate changes to it. This is not just it! Inbound marketing will help you to achieve your organisational goals more easily.
Even marketing and branding agencies focus on inbound marketing. They update their client's websites. Oops… not just that! They update their websites too and also feature blogs on different topics to grab their consumer's attention.
Let's know how blogging helps in inbound marketing.
Blogging is considered as an attraction tool for inbound marketing. This will allow your consumers to check out your website and go through your services to get more information about you. This can improve your SEO ranking too if you focus on using proper keywords. Digital marketing agencies mostly focus on writing SEO-optimised blog content to increase your website's visibility. This will allow your consumers to get whatever information they are looking for and help you in generating leads. Marketing and branding agencies focus on business blogging due to several reasons.
Here are some of the reasons:
Drive traffic to your website: Marketing agencies focus on creating SEO-optimised blogs to drive traffic to your website. A study suggested that more than 60% of marketers focus on blogging while considering inbound marketing. Some of these blogs also include call to actions which can be directly linked with landing pages. Here you go! Well, you can also diversify the blog content for more rigorous inbound marketing. Digital marketing agencies prefer to write blogs that can be listicles, "how to" blogs, humorous blogs, case studies, storytelling blogs and so on… Audiences mostly prefer informational content. Therefore, 73% marketers focus on writing case studies.
Lead generation: Blogs generate 67% more leads for B2B marketers. A business blog will attract more audience than any other medium of communication. This will also help in generating interest among them to know more about your products/services. Thus, it will help in generating leads. Marketing and branding agencies also write blogs specific to your products/services to increase your sales.
Establish authority: A business blog is one of the core elements of inbound marketing. It is the best way to demonstrate your organisation's expertise and build trust with your target audience. It will allow your organisation to position itself as a thought leader. Digital marketing agencies focus on blogging to increase your visibility and establish your authority in your industry. It might eventually help you to beat your competitors while providing long-term outcomes.
For all your blogging requirements, you can hire a digital marketing agency that will create content for your blogs.
CREATIVE INC. is a leading integrated branding and marketing agency working across various sectors like EdTech, Startups, Manufacturing, Tourism & Hospitality, IT, Consulting, etc. The agency is headquartered in Delhi with six offices across the globe. The team comprises account servicing, digital marketing agency specialists, copywriters, strategists, planners as well as a team that knows how to create a buzz using social media marketing.