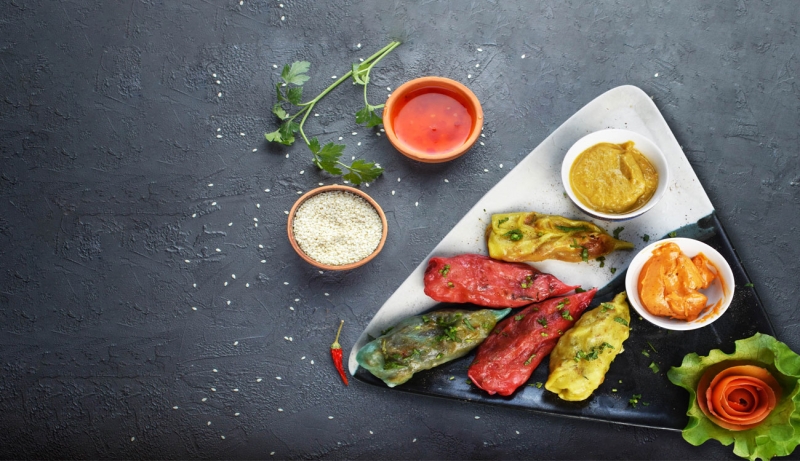 India's Top Branding Agency - CREATIVE INC. - acquires creative and digital marketing mandate for Dhamaal Gully – a vegetarian fusion mashup food brand
CREATIVE INC., a leading digital marketing and branding agency, has bagged the complete creative and digital marketing mandate for one of the most innovative food brands, Dhamaal Gully- a vegetarian fusion cuisine brand.
The pace of shift in the food industry is faster than ever, and it keeps accelerating. One of the many challenges faced by this industry is the constantly changing food preferences of the consumer. One has to be on the toes with knowledge of any new developments and bring unique and creative tastes to the table, something your customers haven't seen and are highly unlikely to taste anywhere else.
After a multi-agency pitch, the account was awarded to CREATIVE INC., because of our thorough understanding of the food industry and a complete grasp over the consumer insights. As a leading digital marketing agency, CREATIVE INC understands how to build a strong brand and effectively engage audiences through Social Media Marketing. The agency has the expertise of creating a unique positioning of the brand in the consumer's mind.
Dhamaal Gully blends global flavours with traditional Indian cuisines and has brought a diaspora of innovative cuisines where you get to taste and experience the best of the world, right at your doorstep.
"Dhamaal Gully's vegetarian fusion mashup cuisine is jaw dropping Our team has already started with market research followed by go-to-market strategy. A lot of effort goes into creating a framework for the brand and to build sustainable engagement with core audiences. We look forward to our journey together," remarked Ms Charu Nathan, the Strategy and Creative Head of the agency's India and ME operations.
Creative Inc. is not just engaged as a branding agency or a digital marketing agency. We aim to promote Dhamaal Gully as not only a food delivery brand but also a catering service brand for food enthusiasts who want to host memorable events.
With this recent acquisition of Dhamaal Gully, fusion food catering and home delivery brand, CREATIVE INC further strengthens its position in the 'F&B promotion industry' after the success of BreadTalk in India.