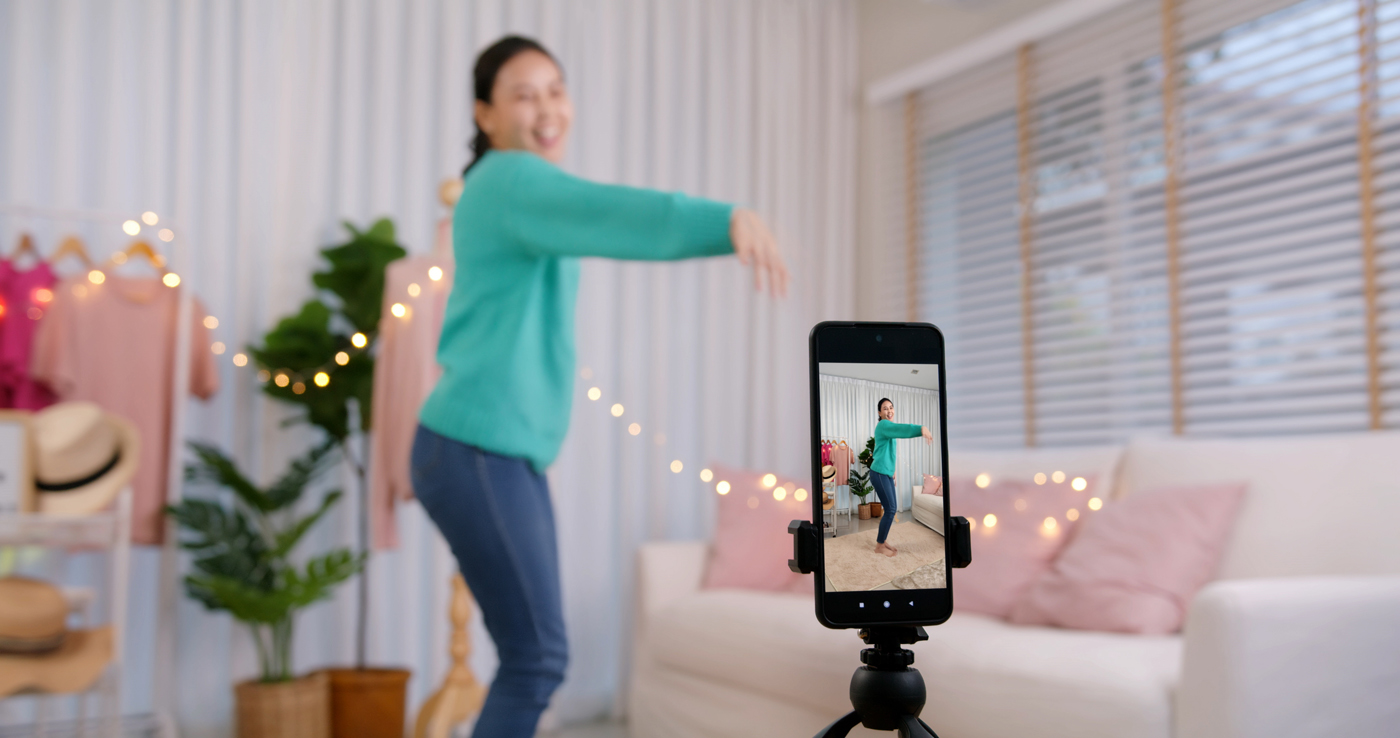 Instagram Reels - The New Big Thing in the Social Media Marketing World!
Here's an interesting article on the impact of reels & how they are extensively being leveraged by brands for social media marketing.
Is your music playlist dominated by the songs you hear while scrolling down Instagram reels? Well, that is the kind of influence this short video format has on our lives… And, brands are utilizing this to the fullest by making reels an integral part of their social media marketing strategy
Instagram reels help users create a conceptual 3 secs to 1-minute-long video with some music or audio, you won't be wrong in calling it the 'New TikTok'. Lately, reels have become one of the most popular sources of entertainment for all age groups making them a great digital marketing tool. Major brands like Samsung, Myntra, Netflix and Zomato are also creating content in the form of reels to increase engagement, brand awareness and connect.
As per Charu Nathan, the Creative & Strategy Head at Creative Inc – India's leading marketing agency, "Hoping on to trends is at present a key to successful social media marketing strategy and reels are ruling the stage right now. We, at our marketing agency ensure that fun and interesting reels are uploaded regularly on our clients' accounts. Currently in the creative agency space, reels are the buzzword!"
Here are some ways to use Reels for your brands:
Give your audience a sneak peek in to your business: Reels are a perfect way of showing behind the scenes to your audience for creating a stronger brand connect. For example, if you are a restaurant then glimpses from the kitchen can be used in reels to make your business more relatable.
Use the trending music and audio: Whenever you come across a trending music or sound on Instagram, be quick in utilizing it in your videos. This will help you get better reach and engagement.
Share some informational content: It will be a good digital marketing strategy if you make reels around 'what', 'why' & 'how'. It has been observed that hacks and tips capture a lot of attention in digital strategy.
Make your product the star of the reel: Try to conceptualize in such a way that your product come out as a hero in the video. For example, if you look at the reels of an Indian coffee brand Starbucks India you will notice that the video revolves around the coffee cup.
Make your reels 'real': Realistic content is always received better by the audience. Try making content which involves your customers, your employees and also the usage of your product.
In short, Instagram reels are a new channel for brands to communicate, connect and engage with their customers. The benefit of making reels a part of the social media marketing strategy is that even small brands & start-ups can go viral if they have some interesting & fun ideas in their kitty! So to ace the social media game, make reels a part of all your digital marketing strategies.