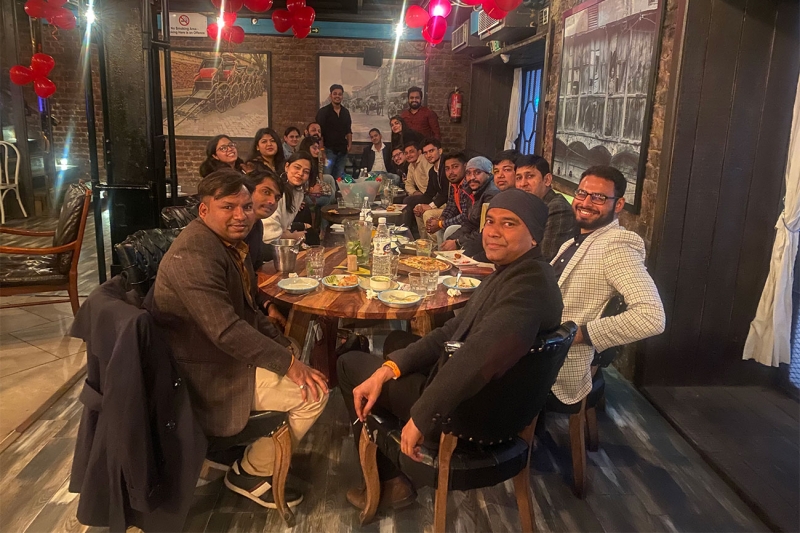 CREATIVE INC. celebrates its 25th anniversary by making the right kind of noise
Year 1996, an ambitious visionary started, what became in a few years, one of the leading brand management and creative agencies of India
With 25 years of growth and ground breaking success, Creative Inc. has set new benchmarks as not just an advertising agency but a leading creative agency that works with both B2C and B2B brands. From a small start-up in Delhi, the company has come a long way, with now six flourishing offices in India and the Middle East.
Ms Charu Nathan gave wings to her vision and launched an integrated branding agency in 1996. When the company started, digitalization was still in its infancy and the internet was uncharted territory. But Ms Nathan, known for meeting challenges head-on, quickly learnt the ropes of digital marketing and won many prestigious awards in the process.
With her excellent industry insights and creative prowess, the company came up with some ingenious ideas and path-breaking campaigns, which landed her some of the biggest names like Oriflame, Discovery Channel, Animal Planet and Schneider Electric.
Since then, Creative Inc has never looked back.
Within the last few years, the agency has five core departments comprising: Brand Management, Digital Marketing, Social Media Marketing, Event Management and Media Services. The agency has acquired the creative mandate of many prestigious accounts like Niti Aayog, GuruQ, IVI, Apollo Hospitals and Digital Marketing mandate for Delhi Tourism, Rajasthan Tourism and many others.
Now if you are wondering, what kind of celebration ensued to commemorate such glorious 25 years, this is what all happened...
Two weeks prior to the anniversary, a social media campaign was launched. Everyone, from the clients, employees to the ex-employees contributed by sharing their experience of working with Creative Inc.
Decked-up ambience, excited employees, a feast of blueberry tarts... this is what the morning of the anniversary witnessed. In the evening, the company hosted a fun party at a hangout in Connaught Place.
While every second of the party was a celebration, what stood out was the speech by Ms Charu Nathan. Regaling stories from the initial days of the company, she shared various inspiring lessons from her journey and concluded her speech saying, "Here's to all the late-nights we pulled off, the crazy client demands and almost-impossible-to-meet deadlines that we met successfully. Let's keep working hard and deliver our best. There's a whole world out there for us to conquer."
Much like the speech, the evening ended on an enthusiastic note.