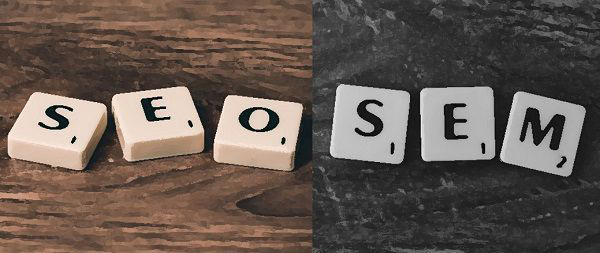 SEO or SEM? What Works Better & Why?
By Charu Nathan, Head of Strategy, CREATIVE INC. - a leading Digital Marketing & Social Media Marketing Agency
The world is abuzz with online forms of marketing. We often hear about Search Engine Optimization (SEO) as well as Search Engine Marketing (SEM). I want to ask other Social Media agencies or Digital Marketing agencies… do you think your clients clearly know the difference? How many times a week do you actually end up explaining? I do it almost 3-4 times a week, which is why I got inspired to write this.
The main difference between SEO and SEM is that SEO is an unpaid organic pull strategy, while SEM is a paid strategy. With SEO, you focus on bringing organic traffic to your website. In comparison, with SEM, you focus on capturing both paid and organic traffic to your site via various forms of marketing modes, example being Google PPC.
How long will SEO take?
How much does SEM cost?
Heard these before? I am sure that we all have. And, our answer is:
SEO: Around three to six months
SEM: Instant, or as soon as your ads launch
Clients often quiz… what should I go for? When should I choose what? Creative Inc is a leading creative agency with focussed resources for Digital Marketing and actively recommends both marketing routes to brands. Here is an attempt to simplify and bulletize answers to the above: For example, you should use SEO when:
You can wait three to six months to start seeing traffic, leads, and online sales
You want to use a digital marketing strategy that isn't dependent on having a monthly ad spend
You have the time and resources (or your SEO agency does) to manage SEO proactively
You are looking to deploy a long-term robust strategy
In comparison, you should use SEM when:
You need to generate traffic, leads, or sales asap
You want to have a presence in high-competition search results without the wait of SEO
You have the budget to manage your ads month-on-month
Overall, choosing between SEM and SEO depends on what you want and how fast you want it, says a Project Lead at the marketing agency.