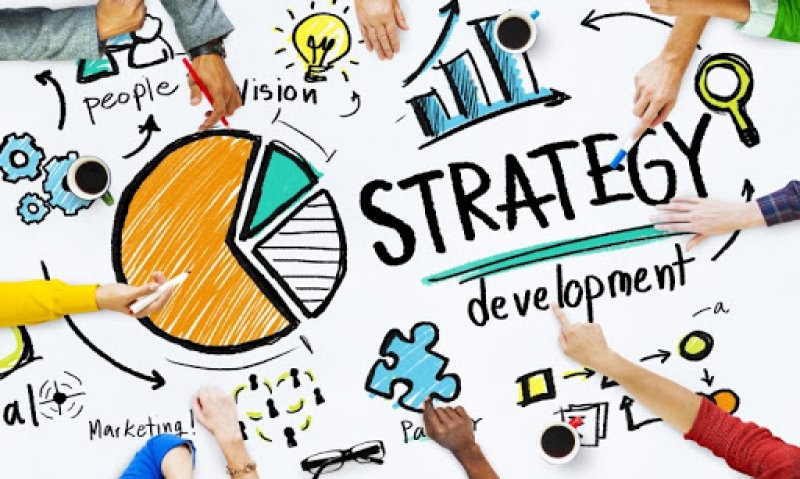 Is Strategic Marketing the Same as Marketing Strategy?
An interesting short read by Charu Nathan, Head of Strategy & Creative at India's leading Creative agency.
New Delhi, India, September 2020: In the marketing world of CMOs and Strategists across an advertising agency, branding agency, marketing agency or digital agency, not sure how many of us truly know the difference between the two terms. From what I've seen, professionals including some top ones at leading marketing agencies use the two interchangeably. The reality is that they are in fact very different and mean different things. Puzzled? Let's look at how they are different.
Understanding Strategic Marketing – what we are not really sure of!
This is a planning approach and more of a process. I call it the 'how'? This approach defines how an organisation differentiates itself from its competition by focusing on its strengths, something we term as the boiler plate, for value addition. This involves an active role of the organization's strategy and top management as it entails allocation of resources, improving product quality, definisng the WHO\WHAT\WHY and allocating budgets. It covers the marketing goals of an organisation as a whole and includes all products or services.
Strategic marketing analyses various factors such as organisation performance, competition environment, competitors and demographic behaviour of customers in order to achieve organisational goals.
Understanding Marketing Strategy – what all Marketing & Creative Agencies do!
Honestly, this is what we do most of the time as CREATIVE INC is a highly strategy and planning driven marketing communications agency. This can be described as an organisation's plan to target audiences with a planned communication framework, generate leads and eventually lead to conversions.
This plan defines the future course of action in terms of marketing deliverables. Hence it is
a must for any brand launch, brand consolidation, brand expansion or brand perception building, says Aastha Kataria, Manager, New Account Planning at CREATIVE INC – India's leading digital branding agency.
"Creating marketing strategies is not just the micro planning but also includes detailed aspects like a week-wise gantt chart comprising all marketing mediums across the consumer lifecycle the meet the end objectives. This we term as functional strategies".