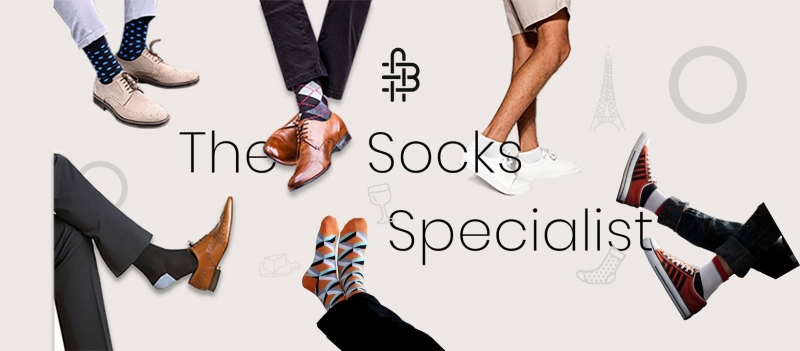 LEADING SOCKS BRAND – BONJOUR AWARDS BRANDING, STRATEGIC & DIGITAL MARKETING MANDATE TO CREATIVE INC
New Delhi, India, July 2021
The socks market in India is estimated to be valued to be upwards of 1000 crores. It is estimated to be nearly 5-7% of the innerwear market. Whilst the size of the market is fairly small, the growth potential is enormous. Innerwear is projected to grow at approximately 15% CAGR, and socks as a category is expected to beat that growth rate. The distribution channels for socks have traditionally been the same as that of innerwear. Approximately 80% of the sale is via hosiery shops and MBOs, the balance being LFS/EBOs/ and Online sales. Continuous product innovation has brought about a paradigm shift in the socks industry in India.
A range of socks including health socks, lifestyle socks, diabetic socks, etc, are available in the global market. With the advancement in knitting technologies, brands are coming up with different varieties of socks suitable for people across different age groups and lifestyle. There has been an increase in the awareness of sock fashion overall. It is no longer an inner garment. Rapidly-growing fitness awareness has also led to an increase in the demand for socks, thus elevating the growth of the Indian socks market. There is a high consumer demand for socks made from less synthetic material and this has impacted the growth of the
socks market.
So, with all this innovation happening, how can Bonjour be left behind. The first Indian multinational socks brand, Bonjour was founded in 1988, with a goal of establishing itself as leading brand for socks and handkerchiefs, catering to varied age groups with 100% customer satisfaction. Bonjour's image is
backed by high product quality, and has a vision of making it a sock brand that is the users first choice. The brand started looking for a 'creative & strategy partner' earlier this year who could execute a full-fledged branding mandate in understanding the brand challenges, identifying market gaps, plugging those gaps with the right positioning & over arching message framework and subsequently a complete communication roll-out with digital & social media at its core. Bonjour evaluated over 12 agencies from Delhi NCR, Mumbai as well as Bangalore.
CREATIVE INC., a leading global integrated branding, marketing & communications agency has years of valuable experience in fashion and retail with service verticals across Brand Strategy, Perception Study, Digital, Social, Print & Television. CREATIVE INC.'s New Delhi office would be managing the Bonjour account and will be led by Charu Nathan, Strategy & Creative Head of all offices across India & the Middle East.
"We are absolutely delighted with this win. Bonjour has been a 'silent' frontrunner in the Indian socks industry and has some amazing products. Though they have been active on an SEM strategy, they did not do a 'deep think' on what the brand stands for, why them and how it can bring forth its differentiators. This was our playing field at the time of the pitch, says Charu Nathan."
She further added, "our understanding of the industry comes from our close association with leading consumer brands in the past – both in India as well
as globally.
Commenting on the win, Bonjour CMD, Mr Jain added, "CREATIVE INC came highly recommend by an industry associate who had worked with them for a travel & tourism brand. Their approach to our challenges was unique, to-the-point and made absolute sense. We appreciate the fact that Ms Nathan is at the forefront of our brand transition and has a strong team from the Delhi office. You will get to witness a new, reinvigorated brand Bonjour soon."
Resources at CREATIVE INC are trained holistically on all aspects of brand management and are divided broadly into many brand verticals. There is a further segregation of agency's talent with regards to specializations across Fashion, Apparel, Healthcare, Tourism, FMCGs, Education and Food. The agency is working for some of the top brands in India, Singapore and the Middle East. Though present at six locations, Bonjour's account will be managed by the Delhi team.