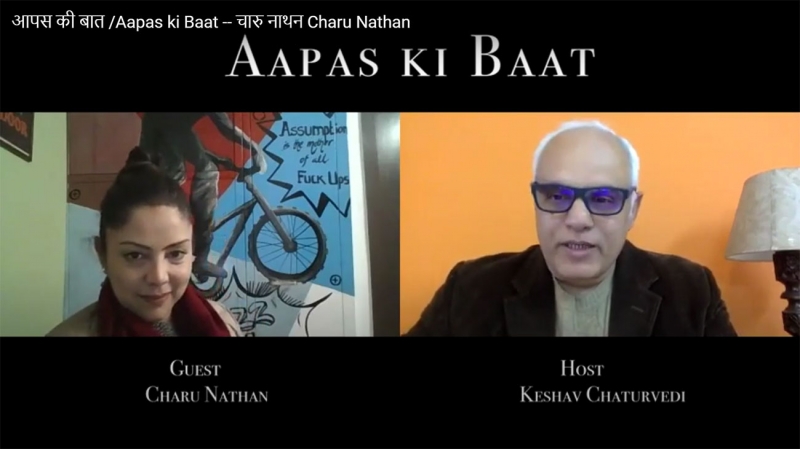 Charu Nathan – Strategy & Creative Head of India's Top Branding Agency - CREATIVE INC. speaks on current hot trends in the world of Digital Marketing
CREATIVE INC., a leading digital marketing and branding agency, has numerous success stories to its credit. From the launch & brand promotion for Discovery Channel way back in 1996 to Animal Planet in 2000; from market strategy of India's first direct selling brand – Oriflame to managing the creative mandate of the account – end to end… CREATIVE INC's journey has been super exciting. And the brand that CREATIVE INC is today is doing all of this silently. No shor, no shosha, only real work!
So when Keshav Chaturvedi, a senior ex editor from BBC started his YouTube channel, it is no surprise that he wanted to feature the Creative Head of the agency. Watch his interview on YouTube to witness an industry expert's view point of parameters like, can advertising and marketing just about sell anything to anyone – irrespective of the need? There are many other interesting aspects covered like B2B marketing v/s B2C marketing.
She also speaks extensively on the significance of the shift to Digital Marketing and how Social Media marketing is key in reaching out to your target audience.
There are more technical aspects like Big Data and Virtual Reality being covered in the interview. Our favourite part is when she speaks about which platform in digital marketing does she rate the strongest and why? We can tell you there are some solid learning points being touched upon.
Just when the interview gets more exciting, she is asked this question on any advice to youngsters looking to start their careers in the field of branding and digital marketing, and boy… she kills it!
"What you are witnessing through this interview is something that we see daily. She is extremely passionate about work and drives us all with her funny one liners (ahem… sarcastic ones too at times) and how she expects brand management to be handled. I can speak for everyone who has ever worked with CREATIVE INC… it is a roller coaster ride, but you come out an expert at the end of it all," says Aastha, Senior Brand Manager, Digital & Social Media at CREATIVE INC.