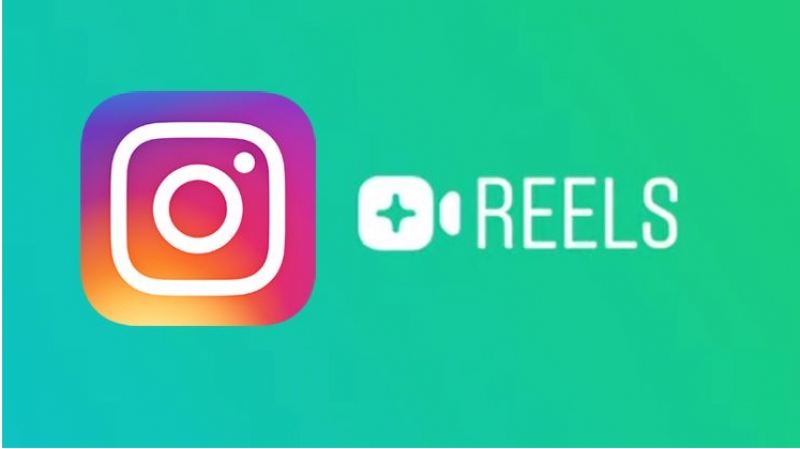 Instagram Reels: The New Way to Reel In Followers
Every cloud has a silver lining. And the way India's ban of TikTok has paved the way for other apps to shine is a true testament of that.
Many platforms have risen to prominence post TikTok's departure. These include Instagram Reels, Chingari, Mitro, Bolo Indiya, etc. Among these, social media marketing agencies have their eyes on this latest feature by Instagram.
And there's a reason for that.
Instagram: Simple yet Successful
Instagram has made a name for itself in a sea of social media platforms. From individual creators, brands to digital agencies, all consider it one of the simplest and most interactive way of sharing and marketing content. As per online sources, Instagram has over a billion active accounts. More than half of all these Instagram accounts use the Explore feature every month, while 500 million-plus people use stories globally.
And seeing the kind of response Reels has received, it seems to be well on its way to become the next short-video giant.
Mallika Bhattacharya, Senior Copywriter at Creative Inc., a leading Digital Marketing Agency, explains it further. "The launch of Reels has been very timely, when everyone is looking for a way to fill the TikTok void. I believe that the popularity of the latter gave us a very important insight. Today's generation likes everything short and sweet. And Instagram is smartly trying to ride this trend with its new short-video format. Add to the mix the sophisticated safety and privacy features that Instagram offers, and you have a winner here," she says.
Getting a Feel of Reels
Since it hasn't been long since its launch, this new format is still not clear to many. Reels is the latest short-form video feature launched by Instagram. It allows users to create 15-sec, multiple clip videos. Through it, creators can make announcements, engage with their followers, produce something entertaining and do a lot more.
What makes Reels interesting is the array of visual & audio effects and other creative tools that come with it. To understand better how all the feature can be used, one can check out the videos shared by prominent brands. Some names that have started using this format are Myntra, Times Music, and Yash Raj Films, etc.
Making the Most of Reels
As described above, what makes Reels fascinating are the various creative editing tools provided with it. For the background song, you can choose an original audio or something from the Instagram music library. Using the in-built AR library, you can add effects. There is even an option for lining up objects that allows changing outfits or adding friends to the Reel.
After it's done, the Reels can be shared with followers on Feed. Those with a public account can also share it on Explore, which is visited by over 50% of accounts every month. This space showcases some of the most engaging Reels made by public accounts. So, whether you are an individual creator or a social media agency, Explore gives you a chance to reach a wider audience.
A Word of Advice
For influencers, digital agencies and others who are hoping to use Reels for a professional purpose, Mallika has some great advice.
"If there's one thing we can learn from the collapse of TikTok, it's to invest in as many platforms as possible. If you are hoping to build your profession through the videos, it's all the more important. It's the creator's talent and the quality of the content that really decides the success of the videos. So, if you can produce relevant content that appeals to your audience on the platform, there's no reason for you to not succeed. Though Reels seems like the most popular option, there are also other platforms that you should try. This advice holds true even for digital marketing companies hoping to leverage the short-video format", she concludes.
So, now that the nitty-gritties of this new feature are clear, start experimenting and produce something exceptional. If you are good on Instagram, Reels will just be a piece of cake!
Image credit diyphotography