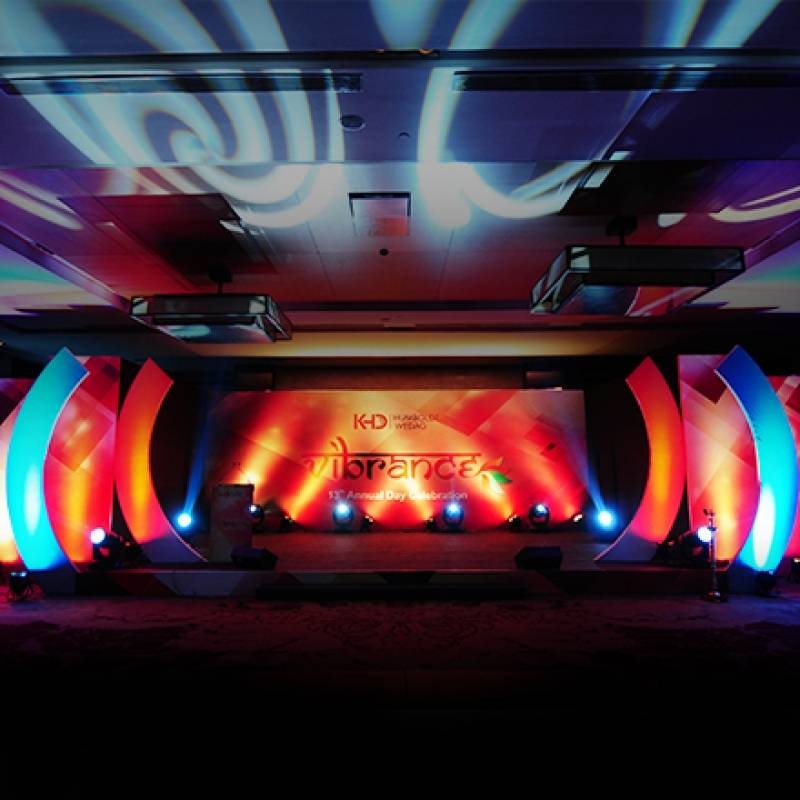 CORPORATE EVENT MANAGEMENT
Services
Every event must serve a single purpose, to create an unforgettable & unique experience. And this fact is at the core of CREATIVE INC's every corporate event. The category Corporate Event is vast as it encapsulates conferences, product launch, employee events, internal events, annual days, dealer meets and all reward & recognition events.
As a well established and widely recognised event management agency in India and the Middle East, CREATIVE INC. specialises in conceptualisation and execution of flawless, professionally impeccable corporate events across the globe. For our ability to create and execute engaging events, we are the most preferred India-based event management agency for leading corporates and the Government sector.
We make sure that core purpose of your conference is served successfully whether it is information sharing, communicating with your target audience, conducting a workshop or just employee training.
We provide our services for the following corporate events:
Brand Activation & Promotion Events
Conferences & Seminars
Product Launch Events
Corporate Trade Shows
Employee & Client Events
Gala Events & Awards Ceremonies
Dealers Meets
Sales Meets
Award Functions
Annual Day
Internal Events
Founder's Day
Gala Events & Awards Ceremonies
Film Festivals and Screening Events
As an integrated Event Management Agency, we provide you complete solutions for your events. Here are some of the services that we excel in:
Venue Selection & Management
Logistics Management
Complete Event Ideation
Concept & Theme Building
Artist Management
Team Building Activities
Brand Communication
Event Merchandise
As a 15 years young but highly experienced event management agency, we have worked for clients across sectors and throughout the country, and internationally as well. We have conducted events for top organizations pan India, and internationally in Dubai, Abu Dhabi & Muscat.
Apart from this, we have worked across industries as well.
Here are some sectors we have organized successful events in:
Healthcare
Automotive
Travel & Hospitality
Industrial & Manufacturing
Technology & Software Services
Telecom
Electricals, Engineering & Automation
Real Estate & Construction
Food & Consumer Goods
Banking, Insurance & Finance