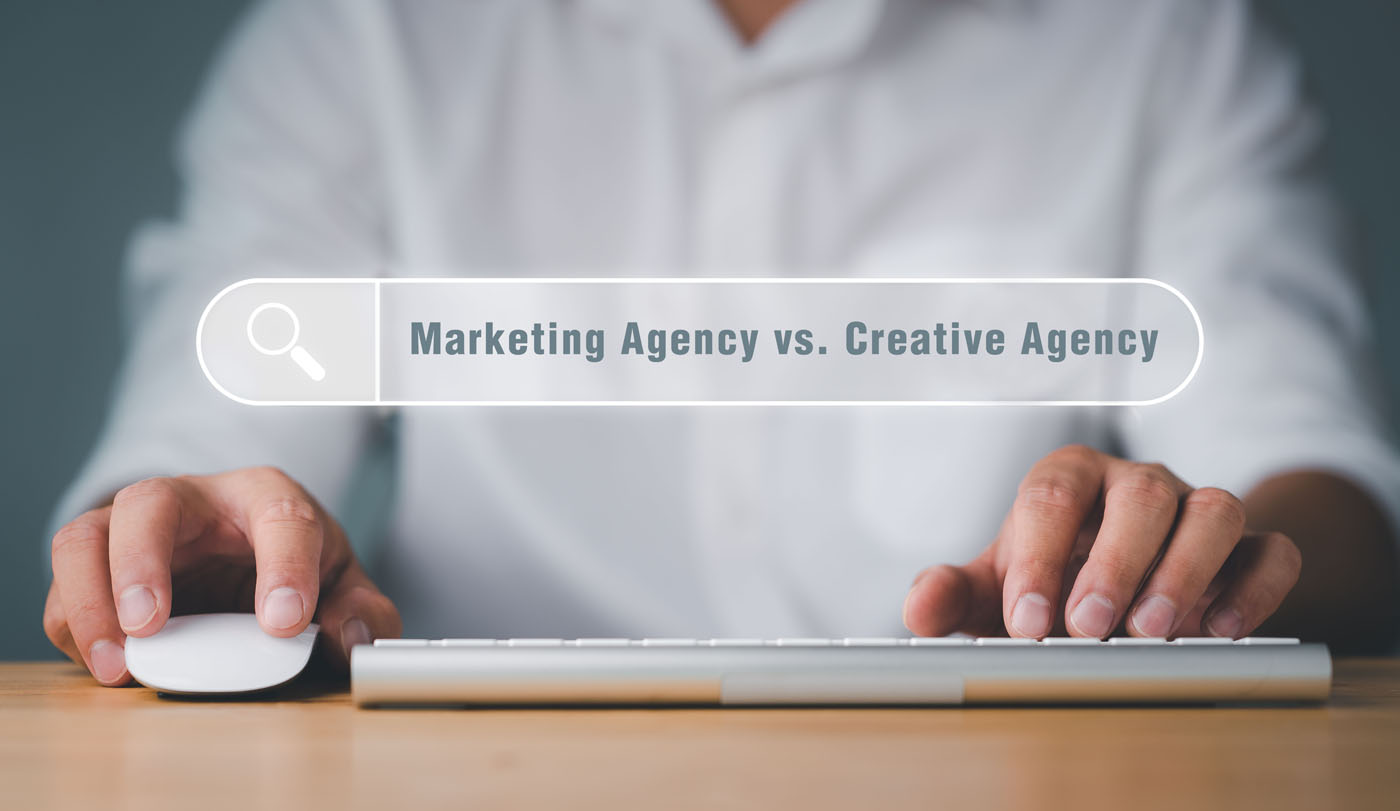 You are often juggling between choosing a creative agency or a marketing agency. Isn't this true? But, do you know the difference between them? Well, you will understand the difference only if you know how they work, how they strategize and how they conduct research.
A creative agency offers a wide range of services that fall under the umbrella of marketing and advertising. So, these agencies will help you with creative strategy, work or promotion.
On the other hand, a marketing agency conducts research, strategizes, brands and promotes a company's services or products. So, marketing agencies often collaborate with companies like you to develop, manage and execute its marketing strategy to achieve desired business outcomes.
Creative agencies mostly focus on design and utility which can make your products look appealing to customers whereas marketing agencies help you to identify your potential customers, understand their needs, design choices that will interest them and the content that will help you to connect better with them. So, marketing agencies ensure that your company grows in the best manner possible!
To sum up, creative agencies help to implement marketing ideas while marketing agencies strategize, create and deliver the right content to the right people.
What kind of research do they undertake?
Marketing agencies excel at high-level market research. They have in-house market analysts and tools that enable them to conduct such research. On the other hand, creative agencies focus on user research which emphasizes on understanding pain-points of your potential customers and creating visuals or creative to capture them. So, most creative agencies hire UI/UX designers to create user-focused visuals and designs.
When should you consider hiring them?
You should consider hiring a creative agency when you need to design and evolve your business' identity in the long-term and in changing times. But, a creative agency will not focus on studying changing market trends on specific channels. Here, the need for marketing agency arises! Marketing agencies will look out for new avenues to promote your products or services, your organisation's growth and reach specific audiences. So, before you approach a creative agency for designing your content, you need to gauge your audience by hiring a marketing agency.
Also, you should consider hiring a marketing agency for gaining logical insights related to traffic generation, impact of various channels on your business, marketing ROI, lead generation, conversions and many others. Hereby, marketing agencies play on analytics whereas creative agencies use creative thinking to create designs that will emotionally appeal to your audience.
What kind of strategies do they use?
Another major factor where they differ is their strategic positioning. Most marketing agencies will help you to identify the channels where you should promote your products/services. They can also help you to understand what type of content you should post on these channels to drive engagement. But, they might not be good in designing your content. Here, the need for creative agency arises! You should hire a good creative agency if you need expert design execution.
Here is the bottom line- you will need both creative and marketing agency to make your business run effectively. So, why not hire one? There are several marketing agencies that are creative agencies too!
CREATIVE INC. is India's leading creative and marketing agency specialising in social media marketing, branding and digital marketing. The team comprises copywriters, strategists, planners, account servicing, digital marketing agency specialists as well as a team that knows how to create a buzz using social media marketing.