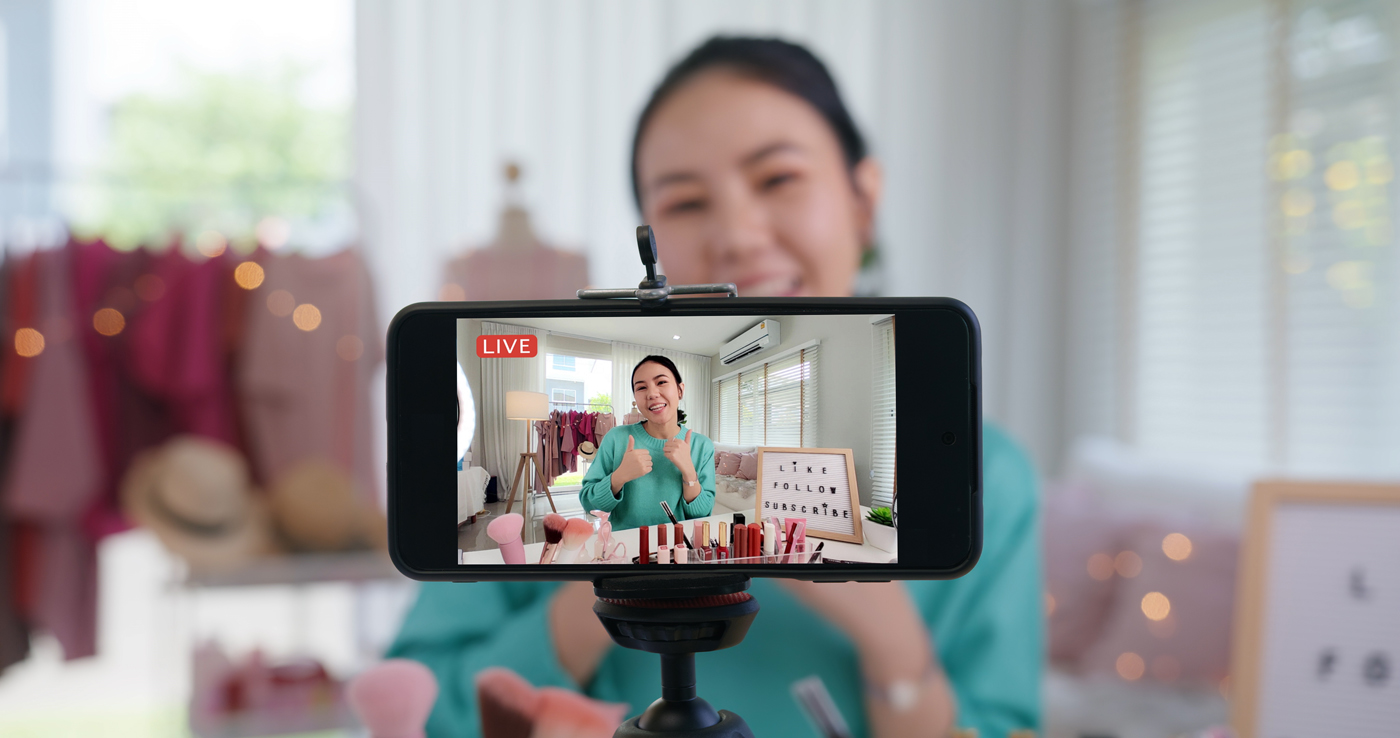 How Businesses Can Use Video Content to Boost Engagement?
A take on the virality of video content by a budding social media executive at CREATIVE INC – a leading creative agency with a specialized department on branding via social media marketing.
Whether you are on Instagram, TikTok, Twitter, LinkedIn or Pinterest, you'll find that video content goes viral easily as compared to static posts. You may also be knowing that the longer your audience views a video, it's more likely that the algorithm will boost it. But you must be wondering what kind of video content you should post to maximise your visibility. Well, that's a good question!
Here are four main types of video content that you can post on your social media to boost engagement:
1. Stories: These are short videos that appear for duration of 24 hours. You can put stories on different social media sites like Twitter, Facebook, Instagram. But wait? You need to develop a proper social media marketing strategy for your business before you start posting on your social media handles. It will be better if you hire a digital and social media marketing agency for this specialised task.
2. Reels: Instagram reels are quite trendy and popular among youngsters. You can catch up with upcoming trends and can use them as effective social media marketing tools if you have a young audience. These videos can be anywhere from 5 seconds to 1 minute and will typically replay automatically. Most marketing agencies and creative agencies use Instagram reels to highlight various events, product launches, etc. These marketing and branding agencies have a specific department for social media too. Now, do you understand why hiring a good creative and branding agency is necessary for social media marketing?
3. Long-form videos: Usually, these videos can be shared across Instagram via IGTV or on YouTube, Facebook and LinkedIn. These videos are usually longer than 1 minute. For any social media campaign to run successfully, you also need to develop a sound content strategy. Only creative agencies and marketing agencies can help you to understand what kind of content can help your business to flourish and generate leads.
4. Live streams: These are unedited videos that can be streamed online on various social media channels like Instagram, YouTube, Facebook and LinkedIn. Usually, these videos are good way to have live interactions and discussions with your audience. Also, you can get instant feedback from the audience and help your potential customers to connect in a better way.
To sum up, including videos in your social media marketing strategy is key to creating deeper connections with your audience.
CREATIVE INC. is a leading marketing agency headquartered in Delhi with six offices in total. The team comprises copywriters, strategists, planners, account servicing, digital marketing agency specialists as well as a team that knows how to create a buzz using social media marketing.