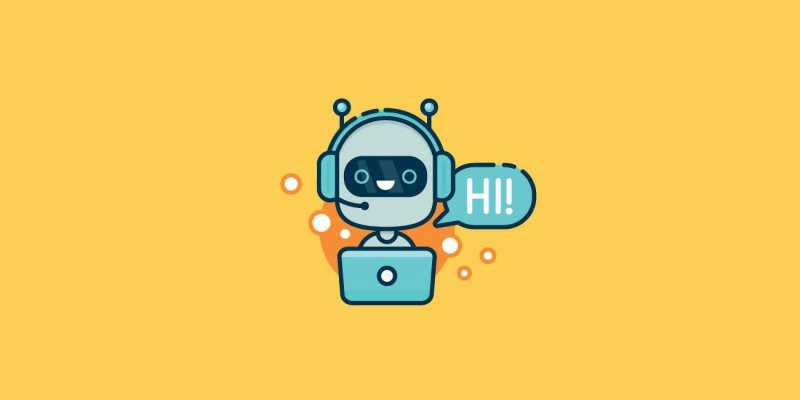 5 Reasons to Include a Chat Bot in your Digital Marketing Strategy
Read this article from a new blogger from Creative Inc – the leading Creative agency of the country
As artificial intelligence (AI) spreads its branches in the world of digital marketing, the role of chat bots cannot be ignored. Chat bots are software programs designed to perform automated communication. Usually, they are programmed with user-specific responses and frequently asked questions (FAQs) but some advanced chat bots are powered with AI and can function to a non-pre-identified text or speech.
Talking about brand management, chat bots are a must-have in 2021, they reduce human effort and can be relied upon for a great user experience. As social media platforms provide an option to include a chat bot in their chat, they have become a part of social media marketing too.
Here are 5 reasons to use chat bots in digital marketing
1) Chat bots make things easy
Your websites are a big trunk of information but for the age that wants everything with the click of their fingers chat bots are like an angel. People don't have to dig into your website to get their answers they can simply find them in chat.
2) Chat bots are always at your service
Chat bots are so human friendly that they are available for you 24X7. Which makes your brand available for the customer all the time, even for the one who wants to buy new curtains at 2:30 AM.
3) Chat bots are fun to talk
Now, this may sound crazy but many people like to have a conversation with a chat bot. For them, it's like talking to a human who listens to them, understands what they need and provide them with what they want. Can digital marketing get any better? Just joking, of course, it can.
4) Chat bots are good sellers
We know that chat bots are very good digital marketing agents but they provide visitors with answers so quickly and efficiently that they are very potential sellers. They can arrange appointments, schedule meetings and can convert visitors into customers.
5) Chat bots are builders of trust
They are often the first representatives of your brand to interact with potential buyers. Therefore, it allows them to educate how your products and services are what the potential customer needs.
Almost 50% of consumers prefer to interact with chat bots, this makes them an important part of digital marketing and brand management.
Image: Chatbots Magazine