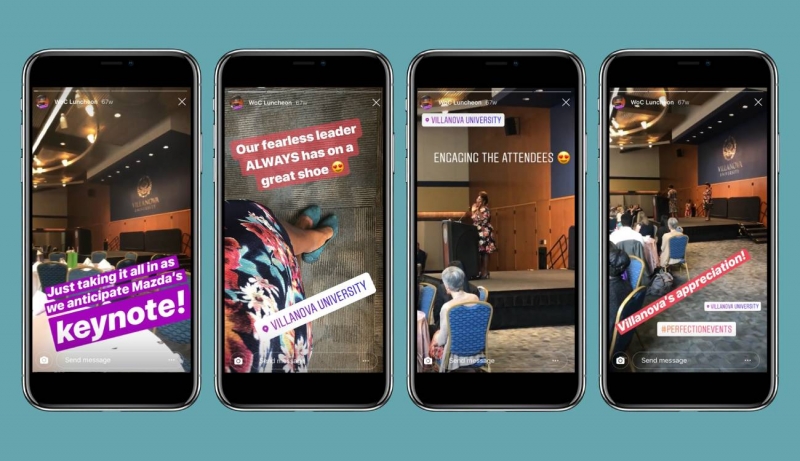 The New Age of Marketing: Ephemeral Advertising in Social Media Marketing
By the Editorial Team of CREATIVE INC. - a leading integrated Digital Marketing and Brand Management agency
There's a new buzz word in the social media marketing world that's been constantly ringing in everyone's ears - ephemeral content. Confused about what this new form of advertising is? Well, let this article walk you through it!
Ephemeral content on social media is any type of content (video, image, gif or written) that only lasts for 24 hours before obliviating from the face of social media. They are not permanent and are never found once gone; unless you save them using features like 'Instagram Highlights'.
The very first platform to come up with this idea was Snapchat with an expiration time on its stories and snaps. Today, you will find 24-hour stories dominating social media platforms like WhatsApp, Instagram, LinkedIn, Youtube and Facebook.
How does ephemeral content work given its short shelf-life?
It works on the concept of FOMO or Fear of Missing Out. Just like no one wants to miss a limited deal or one-day sale, stories on social media are limited deals. They lose accessibility once they disappear and no one wants to miss out!
Since it's a very Gen-Z concept, most creative digital marketing agencies in today's time tend to suggest brands to use this feature excessively.
Interact with your audience
Ephemeral content helps brands to connect with their audience in real-time. Social media marketing agencies make the most of this form of advertising by using user-generated content like
Brand-filters
Geo-filters
Q&A surveys
Live-streaming videos
No one wants to miss out on their favourite brands and celebs going live!
Create your own buzz
Conduct polls, share give-aways, tag accounts of people, users and locations to increase your daily traction. You can even customise your content based on holidays or special days.
The insider view
The best part of ephemeral content is that it can be raw and personal. Show them BTS shots of a brand launches or small celebrations. Make your followers feel they are a part of you. The FOMO will make them come back to your page, over and over again.
Keep it short, keep it interesting
When your content has a short time span and your audience has an ever shorter attention span, keep it fresh and peppy. You have less than a few moments to capture attention, make them count. Use a series of stories designed differently for each platform.
Let's create a call-to-action, a brand and a hype using ephemeral social media marketing. Don't worry, this blog won't disappear in 24 hours!
Happy reading!
Image Credit: MarCom Alliance